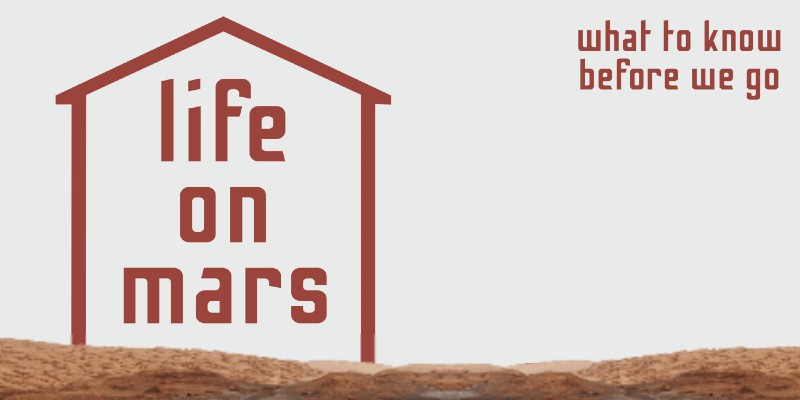 Life on Mars: What to know before we go David Weintraub
Talk
This event has now finished.
Date and time:

Friday 18 June 2021, 8pm to 9pm

Location:

Online

Admission:

Free admission, booking required
Event details
Does life exist on Mars? The question has captivated humans for centuries, but today it has taken on new urgency. NASA plans to send astronauts to Mars orbit by the 2030s. SpaceX wants to go by 2024, while Mars One wants to land a permanent settlement there in 2032. As we gear up for missions like these, we have a responsibility to think deeply about what kinds of life may already inhabit the planet - and whether we have the right to invite ourselves in.
Drawing on his book Life on Mars, David Weintraub will examine why, of all the celestial bodies in our solar system, Mars has beckoned to us the most. He'll trace how our ideas about life on Mars have been refined by landers and rovers, terrestrial and Mars-orbiting telescopes, spectroscopy, and even a Martian meteorite. And he'll explore how finding DNA-based life on the Red Planet could offer clues about our distant evolutionary past. But importantly, he'll also grapple with the profound moral and ethical questions confronting us as we prepare to introduce an unpredictable new life form – ourselves - into the Martian biosphere.
This event is hosted live on Zoom Webinar. You'll receive a link to join a couple of days before the event takes place and a reminder an hour before. During the event, you can ask questions via a Q&A function but audience cameras and microphones will remain muted throughout.
Book sales
You can buy copies of many of our speakers' books from Fox Lane Books, a local independent bookseller and Festival partner. In some cases, author signed bookplates are available too.
About the speaker
David A. Weintraub is an award-winning teacher and researcher at Vanderbilt University, Nashville, Tennessee, USA, where he is a Professor of Astronomy. As well as Life on Mars: What to Know Before We Go, he is the author of Is Pluto a Planet?, How Old is the Universe? and Religions and Extraterrestrial Life: How Will We Deal With It?
Partners