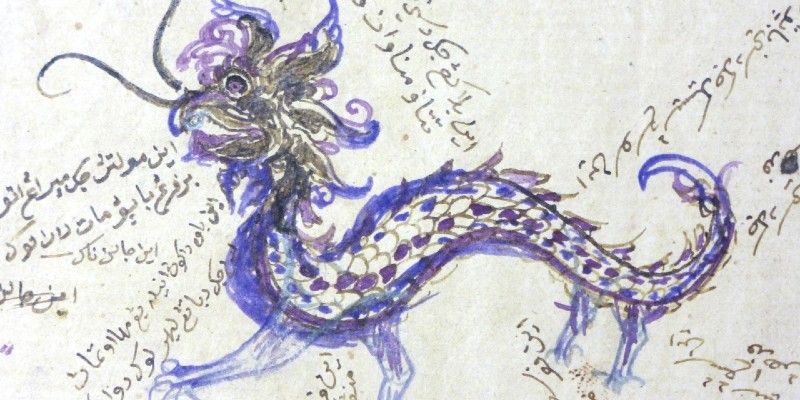 Malay Magic and Divination Manuscripts Farouk Yahya
Talk
Date and time:

Sunday 20 June 2021, 6pm to 7pm

Location:

Online

Admission:

Free admission, booking required
Event details
Discover what Malay magic and divination manuscripts from the late 18th to early 20th century reveal about magical and divinatory practices in Southeast Asia.
Art historian Farouk Yahya of SOAS University of London will explore the diverse collection of imagery found in these richly-illustrated manuscripts, from tables and charts used for divination, to illustrations and talismanic designs employed for protection, healing and sorcery.
Farouk will explain how Pre-Islamic material appears alongside images and techniques derived from the wider Islamic world, demonstrating a rich tradition that has been able to assimilate material from a wide variety of sources, while at the same time establishing its own unique identity.
Farouk's talk is part of a series of events organised by the York Islamic Art Circle, a collaboration between the University of York's Islamic Society and Department of History of Art.
This is a YouTube Premiere event. You'll be sent a link to the screening a couple of days before it takes place, as well as a reminder an hour before. You can ask the speaker your questions live in the YouTube chat throughout the stream.
Image credit: National Library of Malaysia (MSS 1957)
About the speaker
Dr Farouk Yahya is a Research Associate in the Department of the History of Art and Archaeology, School of Arts, SOAS University of London. His research interests include the Islamic arts of the book, as well as texts and images relating to magic and divination, particularly in Southeast Asia. He is the author of Magic and Divination in Malay Illustrated Manuscripts (Leiden: Brill, 2016) and editor of The Arts of Southeast Asia from the SOAS Collections (Penang: Areca Books, 2017). His latest book is the co-edited volume Islamicate Occult Sciences in Theory and Practice (Leiden: Brill, 2021).
Partners