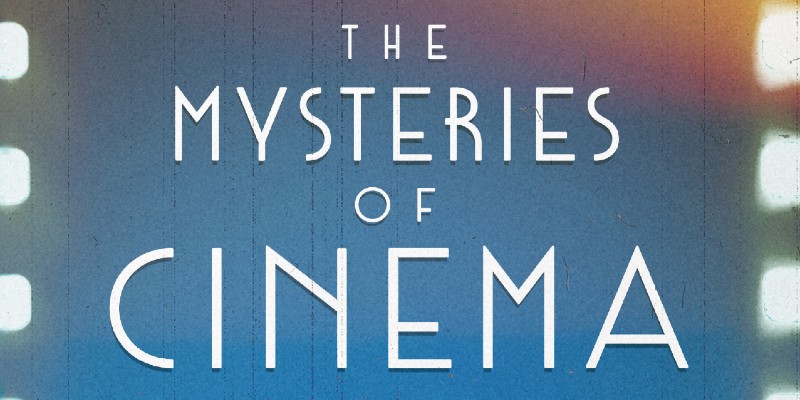 The Mysteries of Cinema: Movies and imagination Peter Conrad
Talk
Date and time:

Saturday 12 June 2021, 7pm to 8pm

Location:

Online

Admission:

Free admission, booking required
Event details
Join us for a thematic roller-coaster ride through cinema history with cultural critic Peter Conrad as he explores the ways film has changed how we see the world.
From Fay Wray to Satyajit Ray, from Buster Keaton to Kurosawa, from westerns to nouvelle vague. Peter will explore the medium's relationship to speed, technology, fantasy, horror, dream, colour, sound, light, and shadow with reference to scores of films, from the earliest 19th-century silent experiments to the latest multisensory Hollywood blockbusters.
Drawing on his book, The Mysteries of Cinema: Movies and imagination, Peter will focus on film's otherworldly, hypnotic, and magical qualities, providing unique insights into the genre.
This in conversation event is hosted live on Zoom Webinar. You'll receive a link to join a couple of days before the event takes place and a reminder an hour before. During the event, you can ask questions via a Q&A function but audience cameras and microphones will remain muted throughout.
Book sales
You can buy copies of many of our speakers' books from Fox Lane Books, a local independent bookseller and Festival partner. In some cases, author signed bookplates are available too.
About the speaker
Peter Conrad taught English literature at Christ Church, Oxford, for four decades. He has written more than 20 books, including Orson Welles: The Stories of His Life; The Hitchcock Murders; How the World Was Won: The Americanization of Everywhere; Creation: Artists, Gods, and Origins; Modern Times, Modern Places: Life and Art in the Twentieth Century; and Mythomania: Tales of Our Times from Apple to ISIS.
Partners