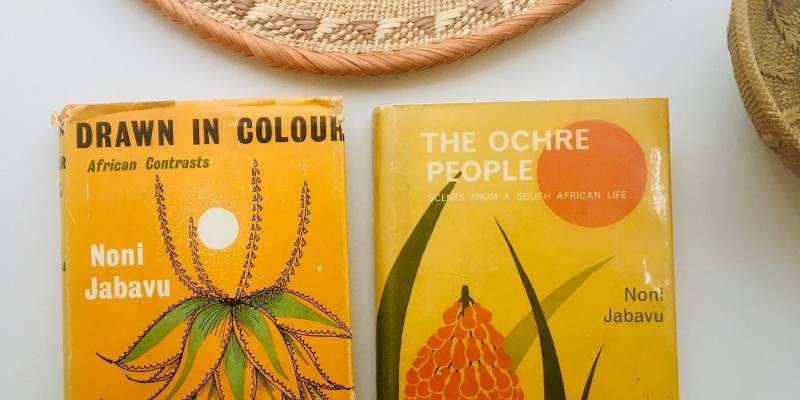 Noni Jabavu: Black Briton, South African Makhosazana Xaba, Athambile Masola, Sarah Moore, Charles Fonge and Janet Remmington (Chair)
Panel discussion
Date and time:

Saturday 19 June 2021, 2.30pm to 3.30pm

Location:

Online

Admission:

Free admission, booking required
Event details
Our virtual panel shines a spotlight on the black British-South African writer Noni Jabavu (1919-2008), whose work and fascinating story deserve to be better known.
Through an innovative collaboration, this event will uncover Jabavu's footprints in 1930s York and track her movements across the globe.
Find out about her years as an international student at The Mount School in York where she developed her literary and musical talents, the Quaker connections which had brought her to the UK and boosted her own networks, and her extraordinary adult life on the go.
Working as a BBC broadcaster, columnist, literary editor, and author of two memoirs, Jabavu visited scores of countries, writing of 'the peripatetic print' of her feet. She also spoke of being part of 'two worlds with two loyalties; South Africa where I was born and England where I was educated'.
Our speakers include Makhosazana Xaba of the University of Witwatersrand and Athambile Masola of the University of Pretoria, both in South Africa, and Sarah Moore of The Mount School in York. The event is chaired by Janet Remmington of the University of York, who is working with Charles Fonge of the Borthwick Institute for Archives, University of York.
Why not join our speakers as they bring to life part of York's little-known black history, while exploring questions of identity and belonging in a life and world on the move?
This event is hosted live on Zoom Webinar. You'll receive a link to join a couple of days before the event takes place and a reminder an hour before. During the event, you can ask questions via a Q&A function but audience cameras and microphones will remain muted throughout.
Image credit: Janet Remmington
About the speakers
Dr Charles Fonge is the University Archivist and Records Manager at the University of York's Borthwick Institute for Archives. He is an active member of SCOLMA (UK Libraries and Archives Group on Africa) and Honorary Secretary of the Canterbury and York Society.
Dr Athambile Masola is a Lecturer with the Department of Humanities Education, University of Pretoria, South Africa and has published widely in academic outlets, as well as in newspapers and literary magazines. She has worked as teacher, was a Mandela-Rhodes scholar, and conducts research and advocacy work related to the South African curriculum.
Sarah Moore works at The Mount School York as Librarian and Archivist. In her role as Archivist, Sarah is responsible for cataloguing and archiving school items liaising with the Borthwick Institute for Archives. Working in a school with over 200 years of history, there is plenty to keep her busy and many interesting artefacts to uncover. Sarah also maintains the alumnae MOSA database, liaising with and hearing many memories from former Mount Scholars.
Dr Janet Remmington has a PhD from the University of York on black South African literary and intellectual history. She is co-editor of the prize-winning volume Sol Plaatje's Native Life in South Africa: Past and Present (2016). Janet combines her interests in research and writing with work in academic publishing.
Makhosazana Xaba is an award-winning poet, writer and scholar based at the University of the Witwatersrand, South Africa, who is currently working on a biography of Noni Jabavu. Originally trained as a midwife and psychiatric nurse, she has worked for a range of NGOs and media organizations, spending time in exile during apartheid South Africa's state of emergency in the 1980s.
Partners