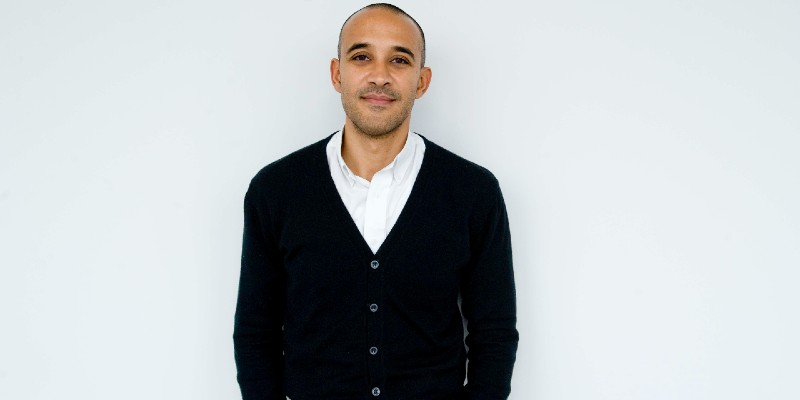 Why What Happens Off Screen Matters Beth Johnson, Marcus Ryder and Kate O'Connor (Chair)
Film
Panel discussion
This event has now finished.
Date and time:

Wednesday 16 June 2021, 11am to 12pm

Location:

Online only

Admission:

Free admission, booking required
Event details
Join us for a special film screening of Industry Voices followed by a discussion of the issues raised. Discover why the lack of diversity in the film and TV sector impacts not only on those working in the industry, but on those watching too.
Industry Voices is a co-production between SIGN and Candour Productions. The series of short interviews recounts the lived experiences of diverse individuals within the screen industries and explores their views on how things need to change within the film, TV and games industries.
Experts discussing the issues raised in the screening include Beth Johnson, Executive Producer of the Industry Voices series, and Marcus Ryder, former Chair of the Royal Television Society's Diversity Committee, who co-authored Access All Areas with Sir Lenny Henry.
Together they will discuss the flaws of current diversity initiatives, point out the structural and financial imbalances working against the cause, and provide clear solutions to get the media industry back on track. The event will be chaired by Kate O'Connor, a consultant specialising in training and education in the creative industries.
This event is hosted live on Zoom Webinar. You'll receive a link to join a couple of days before the event takes place and a reminder an hour before. During the event, you can ask questions via a Q&A function but audience cameras and microphones will remain muted throughout.
Book sales
You can buy copies of many of our speakers' books from Fox Lane Books, a local independent bookseller and Festival partner. In some cases, author signed bookplates are available too.
About the speakers
Dr Beth Johnson is Associate Professor in Film and Media at the School of Media and Communication, University of Leeds. She is the Executive Producer (for SIGN) of the Industry Voices film series, Chair of the MeCCSA Women's Network and a member of the Editorial Board for the Journal of British Cinema and Television. Beth led Equality, Diversity and Inclusion work for the Screen Industries Growth Network across 2020-2021. Beth's recent publications and books include: Genre, gender and television screenwriting: the problem of pigeonholing (European Journal of Cultural Studies, with Alison Peirse, 2021), Erasing Diversity: Mediating Class, Place, Gender and Race in 'The Moorside' (Journal of British Cinema and Television, with David Forrest, 2019), Shameless Television: Gendering Transnational Narratives (Feminist Media Studies, with Laura Minor, 2019) and Social Class and Television Drama in Contemporary Britain (with David Forrest, London Palgrave, 2017). Her latest book, Class and Poverty on Popular Television: A Case for Change will be published by Edinburgh University Press in 2023.
Kate O'Connor is a senior consultant in creative industries, working with both private and public-sector clients in the UK and Internationally. In addition to running her consultancy practice, Kate is also currently Executive Chair of Animation UK, now part of the newly-formed UK Screen Alliance the trade body for VFX, post-production and film studios. She represents the sector at senior government level, developing business, export and skills related policy to support the growth of the industry. Kate is a Co-Director of XR Stories and SIGN and Chair of the Partnership Steering Board, as well as chairing the BFI Screen Industries Research Advisory Group, and a Trustee of You Make IT-a London based charity providing support for women in the creative industries. Kate is a Fellow of the Royal Society of Arts and a member of BAFTA.
Marcus Ryder MBE is a leader on the issue of diversity in the media industry, backed by a track-record of award-winning news and current affairs productions delivered by diverse teams for a range of organisations including the BBC. He has recently taken up the position of Head of External Consultancies at the Sir Lenny Henry Centre for Media Diversity dedicated to increasing diversity in the British media industry, and he was also recently appointed as Chair of Council for RADA (Royal Academy of Dramatic Arts). He co-authored the book, Access All Areas - The Diversity Manifesto for TV and Beyond, with Sir Lenny Henry. He regularly blogs on diversity issues at blackonwhitetv.blogspot.com
Partners