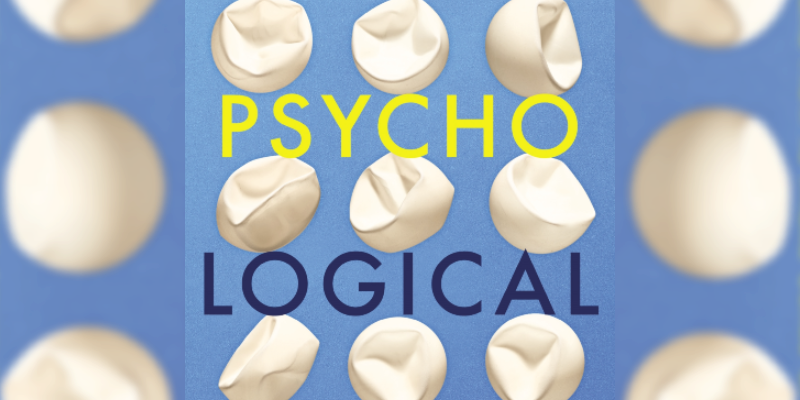 Psycho-Logical Dean Burnett
Talk
This event has now finished.
Date and time:

Wednesday 16 June 2021, 8pm to 9pm

Location:

Online

Admission:

Free admission, booking required
Event details
One in four people experiences a mental health problem each year, with depression and anxiety alone afflicting over 500 million people. Why are these conditions so widespread? What is it about modern life that has such an impact on our mental health? And why is there still so much confusion and stigma around these issues?
Drawing on nearly 20 years of working in the areas of neuroscience, psychology and psychiatry, Dean Burnett, author of Psycho-Logical and the international bestseller Idiot Brain, explores why these problems arise and what we can do to tackle them.
This event is hosted live on Zoom Webinar. You'll receive a link to join a couple of days before the event takes place and a reminder an hour before. During the event, you can ask questions via a Q&A function but audience cameras and microphones will remain muted throughout.
Book sales
You can buy copies of many of our speakers' books from Fox Lane Books, a local independent bookseller and Festival partner. In some cases, author signed bookplates are available too.
About the speaker
Dean Burnett is a neuroscientist, blogger, sometimes-comedian and author. Previously employed as a psychiatry tutor and lecturer at the Cardiff University Centre for Medical Education, he is currently an Honorary Research Associate at Cardiff Psychology School, as well as a Visiting Industry Fellow at Birmingham City University. A full-time author, he was previously known for his satirical science column 'Brain Flapping' at the Guardian, which ran from 2012 to 2018. He is the author of the internationally acclaimed bestselling book 'The Idiot Brain'.
Partners