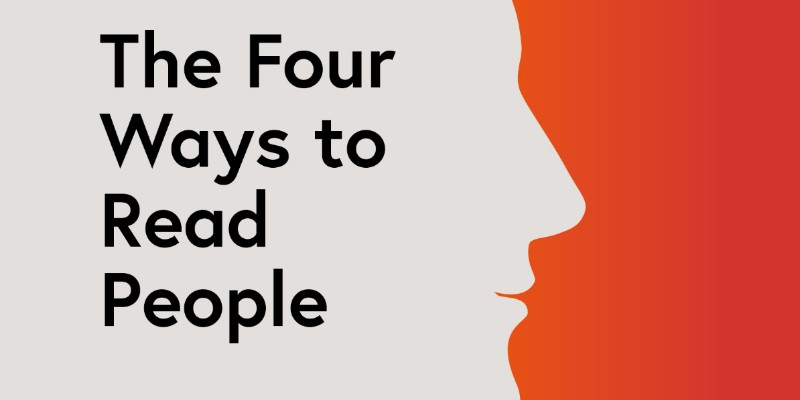 Rapport: The four ways to read people Emily and Laurence Alison
Talk
Date and time:

Sunday 13 June 2021, 11am to 12pm

Location:

Online

Admission:

Free admission, booking required
Event details
Find out how to get what you want from even the most difficult characters.
All of us have to deal with difficult people. Whether we're asking our neighbour to move a fence or our boss for a pay rise, we can struggle to avoid arguments and get what we want.
Laurence and Emily Alison are world leaders in forensic psychology, specialising in the most difficult interactions imaginable: criminal interrogations. They advise and train the police, security agencies and top interrogators on how to deal with extremely dangerous suspects when the stakes are high.
After 30 years' work, they have developed a groundbreaking model of interpersonal communication, which they present in their book Rapport. Join them as they reveal how every interaction follows four styles: Control (the lion), Capitulate (the mouse), Confront (the Tyrannosaur) and Co-operate (the monkey).
Find out how their approach can help you get what you want and enable you to talk to anyone in any situation.
This event is hosted live on Zoom Webinar. You'll receive a link to join a couple of days before the event takes place and a reminder an hour before. During the event, you can ask questions via a Q&A function but audience cameras and microphones will remain muted throughout.
Book sales
You can buy copies of many of our speakers' books from Fox Lane Books, a local independent bookseller and Festival partner. In some cases, author signed bookplates are available too.
About the speakers
Professor Laurence Alison is Director of Critical and Major Incident (CAMI) Research at the Department of Psychology, University of Liverpool. CAMI focuses on high profile critical and major incidents (from disaster management to terrorism). Laurence has nearly 30 years of experience working on applied projects for Law enforcement and the security services. His work has helped change policy, practice and procedure at both a national and international level. He has an international reputation and several high-profile publications on the subject of investigation, decision making and the psychological processes relevant to critical incidents. He currently provides training to top interrogators both in the UK and abroad for rapport-based interrogation methods. He has over 200 published articles, books, edited books and government and industry reports. Malcolm Gladwell described Laurence as 'one of my academic heroes. He does what every writer longs to do. He makes the difficult clear – without losing his rigour'.
Emily Alison has worked as a behavioural consultant psychologist for the last 20 years, providing treatment in both the criminal justice sector and in the community. She specialises in the assessment and treatment of violence and has worked with over 850 domestic violence perpetrators as well as designed therapeutic interventions for Domestic Abuse, Child to Parent Violence, Healthy Relationships for Children and Young People, Sexually Harmful Behaviour and Sexual Risk Taking in Adolescents, and Gang and Weapon linked offending. For the last 10 years, she has been a Research Associate with the University of Liverpool and has been involved in the development of the ORBIT framework for Advanced High Value Detainee Interviewing. She provides training and interventions for professionals working with families with complex needs and trauma experiences.
Laurence and Emily are experts with The Ground Truth Team.
Partners