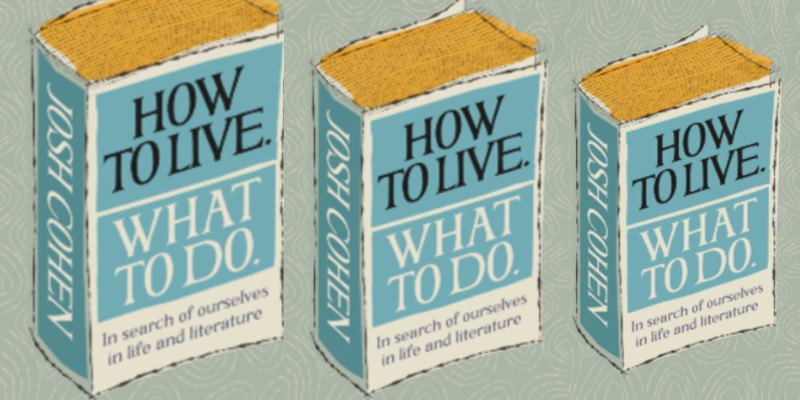 In Search of Ourselves in Life and Literature Josh Cohen
Talk
Date and time:

Sunday 20 June 2021, 11am to 12pm

Location:

Online

Admission:

Free admission, booking required
Event details
What can Alice in Wonderland teach us about childhood? Could reading Conversations with Friends guide us through first love? Does Esther Greenwood's glittering success and subsequent collapse in The Bell Jar help us understand ambition? And, what can we learn about death from Virginia Woolf?

Literature matters. Not only does it provide escapism and entertainment, but it also holds a mirror up to our lives to show us aspects of ourselves we may not have seen or understood. From jealousy to grief, fierce love to deep hatred, our inner lives become both stranger and more familiar when we explore them through fiction.

Psychoanalyst Josh Cohen, author of How to Live. What to Do: In search of ourselves in life and literature, will delve deep into the inner lives of the most memorable and vivid characters in literature. His analysis of figures such as Jay Gatsby and Mrs Dalloway offers insights into the greatest questions about the human experience, ones that we can all learn from.
Join Josh as he walks us through the different stages of existence, from childhood to old age, showing that literature is much more than a refuge from the banality and rigour of everyday life - through the experiences of its characters, it can show us ways to be wiser, more open and more self-aware.
This event is hosted live on Zoom Webinar. You'll receive a link to join a couple of days before the event takes place and a reminder an hour before. During the event, you can ask questions via a Q&A function but audience cameras and microphones will remain muted throughout.
Book sales
You can buy copies of many of our speakers' books from Fox Lane Books, a local independent bookseller and Festival partner. In some cases, author signed bookplates are available too.
About the speaker
Josh Cohen is Professor of Modern Literary Theory at Goldsmiths, University of London and a psychoanalyst in private practice. He is the author of books and articles on modern literature, cultural theory and psychoanalysis, including How to Read: Freud, The Private Life: Why We Remain in the Dark, and Not Working.
Partners