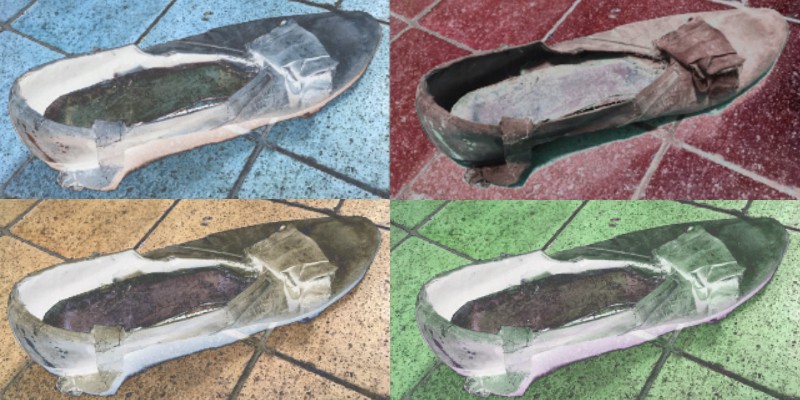 The Shoe That Flew: A new play reading Poppy Corbett, Rebecca Benzie and Ben Poore
Performance
This event has now finished.
Date and time:

Tuesday 8 June 2021, 7pm to 8pm

Location:

Online only

Admission:

Free admission, booking required
Event details
Things would go quiet. Then there'd be a rush of feet. A stampede, almost. From all around me. Then a hush and the next I heard – 'boom'! I was in another place. I was in another time.
I was time-travelling.
Take an imaginative journey through York's multi-layered history and the ground that York Theatre Royal stands on, with the first public reading of an extract from a new play, The Shoe That Flew.
Inspired by the records and stories of York Theatre Royal's archive, the play explores the lost objects, props, moments and performances of York's rich theatre history.
The Shoe That Flew was written by professional playwright and academic Poppy Corbett and has lively, fast-paced action and comic scenes, as well as provocative commentary on how we as a culture conceive and make use of the past.
Enjoy the first public reading of a rehearsed 30-minute extract, followed by a Q&A with the playwright.
This event is hosted live on Zoom Webinar. You'll receive a link to join a couple of days before the event takes place and a reminder an hour before. During the event, you can ask questions via a Q&A function but audience cameras and microphones will remain muted throughout.
Please note: This reading will not be available on YouTube afterwards, so be sure to book a ticket to our live event to avoid missing out.
Image credit: Photograph by Rebecca Benzie, by kind permission of York Theatre Royal
About the speakers
Dr Poppy Corbett is a playwright and academic who currently teaches at Royal Holloway, University of London.
Dr Rebecca Benzie is a practitioner and academic who is a Research Associate at the University of York and Associate Lecturer at the University of Exeter.
Dr Ben Poore is a Senior Lecturer at the University of York and Director of Learning and Teaching for the Department of Theatre, Film, Television and Interactive Media.
Partners