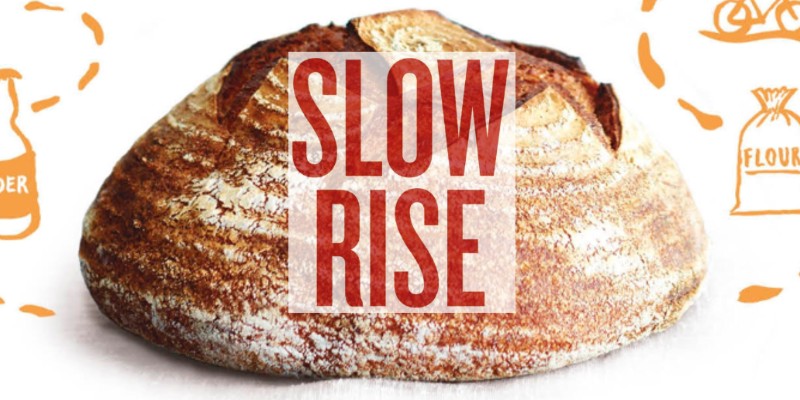 Slow Rise: A bread-making adventure Robert Penn
Talk
Date and time:

Thursday 10 June 2021, 3.30pm to 4.30pm

Location:

Online

Admission:

Free admission, booking required
Event details
Discover the fascinating story of our relationship with bread: from the domestication of wheat in the Fertile Crescent at the dawn of civilisation, to the rise of mass-produced loaves and the resurgence in home-baking today.
Over the course of a year, Robert Penn, author of Slow Rise, learned how to plant, harvest, thresh and mill his own wheat, in order to bake bread for his family. Gathering knowledge and wisdom from experts around the world - farmers on the banks of the Nile, harvesters in the American Midwest and Parisian boulangers – he explains the joy of making and eating bread with a deep appreciation for the skill and patience required to cultivate its key ingredient.
Join Robert for a celebration of the millennia-old craft of breadmaking, and find out how it is woven into the story of humanity.
This event is hosted live on Zoom Webinar. You'll receive a link to join a couple of days before the event takes place and a reminder an hour before. During the event, you can ask questions via a Q&A function but audience cameras and microphones will remain muted throughout.
Book sales
You can buy copies of many of our speakers' books from Fox Lane Books, a local independent bookseller and Festival partner. In some cases, author signed bookplates are available too.
About the speaker
Robert Penn is a journalist, woodsman, lifelong cyclist and the author of several books including the Sunday Times bestseller It's All About the Bike and The Man Who Made Things Out of Trees. He lives in the Black Mountains, South Wales with his wife, three children, two spaniels, 12 bicycles and a collection of axes. He bakes his own bread in a wood-fired oven.
Partners