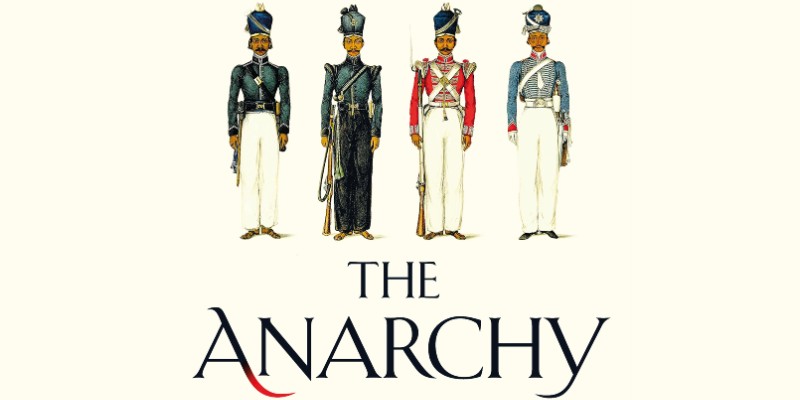 The Anarchy: The Rise of the East India Company William Dalrymple
Talk
This event has now finished.
Date and time:

Sunday 20 June 2021, 7.30pm to 8.30pm

Location:

Online only

Admission:

Free admission, booking required
Event details
Acclaimed historian, writer and broadcaster William Dalrymple tells the story of the East India Company as it has never been told before.
Based on his book The Anarchy, William will reveal how the Mughal Empire disintegrated and came to be replaced by a dangerously unregulated private company, based thousands of miles overseas in one small office, answerable only to its distant shareholders.
In August 1765 the East India Company defeated the young Mughal emperor and forced him to establish in his richest provinces a new administration run by English merchants who collected taxes through means of a ruthless private army – what we would now call an act of involuntary privatisation.

The East India Company's founding charter authorised it to 'wage war' and it had always used violence to gain its ends. But the creation of this new government marked the moment that the East India Company ceased to be a conventional international trading corporation dealing in silks and spices and became something much more unusual: an aggressive colonial power in the guise of a multinational business.
Join William for a timely cautionary tale of the first global corporate power.
This event is hosted live on Zoom Webinar. You'll receive a link to join a couple of days before the event takes place and a reminder an hour before. During the event, you can ask questions via a Q&A function but audience cameras and microphones will remain muted throughout.
Book sales
You can buy copies of many of our speakers' books from Fox Lane Books, a local independent bookseller and Festival partner. In some cases, author signed bookplates are available too.
About the speaker
William Dalrymple is the bestselling author of In Xanadu, City of Djinns, From the Holy Mountain, The Age of Kali, White Mughals, The Last Mughal and Nine Lives. He has won the Thomas Cook Travel Book Award, the Sunday Times Young British Writer of the Year Award, the Ryszard Kapuscinski Award for Literary Reportage, the Hemingway Prize, the French Prix d'Astrolabe, the Wolfson Prize for History, the Scottish Book of the Year Award, the Duff Cooper Memorial Prize, the Asia House Award for Asian Literature, the Vodafone Crossword Award and has three times been long-listed for the Samuel Johnson Prize.
He is a frequent broadcaster, who has written and presented three television series Stones of the Raj (Channel 4), Sufi Soul (Channel 4) and Indian Journeys (BBC/PBS), the last of which won the Grierson Award for Best Documentary Series at BAFTA in 2002. His Radio 4 series on the history of British spirituality and mysticism, The Long Search, won the 2002 Sandford St Martin Prize for Religious Broadcasting and was described by the judges as 'thrilling in its brilliance'.
Partners