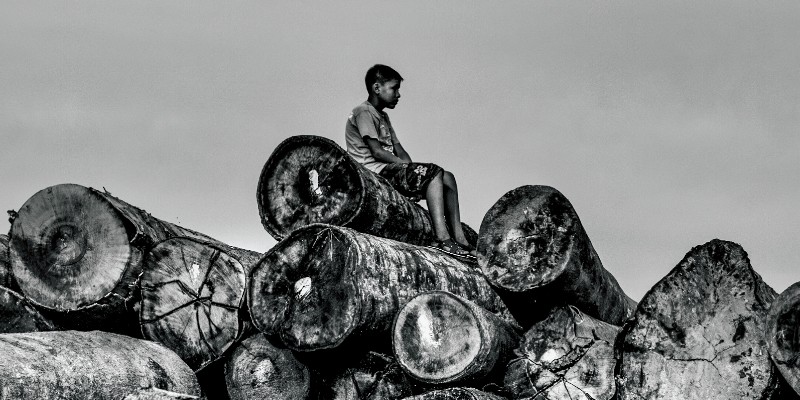 The Vanishing Amazon: Wars of the interior Joseph Zarate
Talk
Date and time:

Saturday 19 June 2021, 12pm to 1pm

Location:

Online

Admission:

Free admission, booking required
Event details
When you fill up your car, install your furniture or choose a wedding ring, do you ever consider the human cost of your consumables?

There is a war raging in the heartlands of Peru, waged on the land by the global industries plundering the Amazon and the Andes. Joseph Zarate, author of Wars of the Interior, will take three of Peru's most precious resources - gold, wood and oil - and expose the tragedy, violence and corruption tangled up in their extraction. But he will also draw you into the rich, surprising world of Peru's indigenous communities, of local heroes and singular activists, of ancient customs and passionate young environmentalists
Join us for a deep insight into the cultures alive in the vanishing Amazon, and for a forceful, shocking expose of the industries destroying this land.
Please note: This talk will be in Spanish with an English translation.
This is a YouTube Premiere event. You'll be sent a link to the screening a couple of days before it takes place, as well as a reminder an hour before. You can submit questions for the speaker before Tuesday 18 May here. We will then choose a selection to put to the speaker during the pre-recording of this talk.
Book sales
You can buy copies of many of our speakers' books from Fox Lane Books, a local independent bookseller and Festival partner. In some cases, author signed bookplates are available too.
About the speaker
Jospeh Zarate received the Gabriel Garcia Marquez Award in 2018 and the Ortega y Gasset Prize in 2016. He has served as Deputy Editor of the magazines Etiqueta Negra and Etiqueta Verde and was awarded a 2018 Ochberg Fellowship by the Dart Center for Journalism and Trauma of the School of Journalism at Columbia University in New York. Wars of the Interior was named one of the best books of 2018 by the New York Times in Spanish, Forbes Mexico and by Deutsche Welle.
Partners