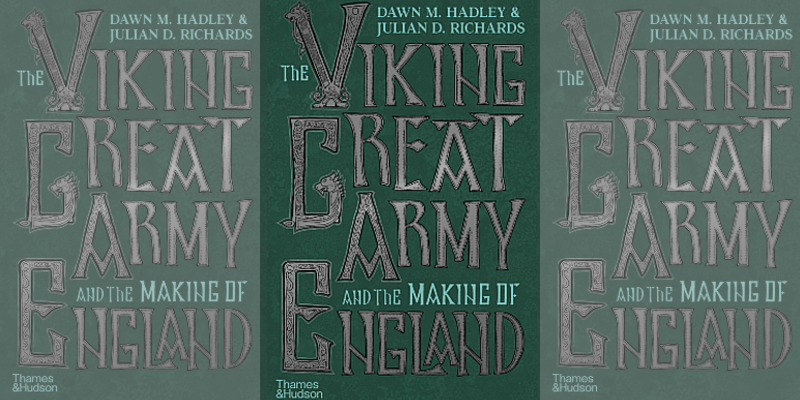 The Viking Great Army and the Making of England Dawn Hadley and Julian D Richards
Talk
Date and time:

Friday 11 June 2021, 6pm to 7pm

Location:

Online

Admission:

Free admission, booking required
Event details
When the Viking Great Army swept through England between 865 and 878 CE, the course of English history was forever changed. The people of the British Isles had become accustomed to raids for silver and prisoners, but 865 CE saw a fundamental shift as the Norsemen stayed through winter and became immersed in the heart of the nation. The Viking army was here to stay.
This critical period for English history led to revolutionary changes in the fabric of society, creating the growth of towns and industry, transforming power politics, and ultimately leading to the rise of Alfred the Great and Wessex as the preeminent kingdom of England.
Join archaeologists Dawn Hadley and Julian D Richards, authors of The Viking Great Army and the Making of England, as they use the latest scientific techniques and findings to unravel the movements of the Viking Great Army across England.
Please note: This talk will not be available on YouTube afterwards, so be sure to book a ticket to our live event to avoid missing out.
This event is hosted live on Zoom Webinar. You'll receive a link to join a couple of days before the event takes place and a reminder an hour before. During the event, you can ask questions via a Q&A function but audience cameras and microphones will remain muted throughout.
Book sales
You can buy copies of many of our speakers' books from Fox Lane Books, a local independent bookseller and Festival partner. In some cases, author signed bookplates are available too.
About the speakers
About the speakers
Dawn Hadley is Professor of Medieval Archaeology at the University of York and author of numerous books on the Vikings, British history, and archaeology. Her books include The Vikings in England, Consuming Passions, and Masculinity in Medieval Europe.
Julian D Richards is a Professor of Archaeology at the University of York. He is the author of Viking Age England, now in its third edition, and The Vikings: A Very Short Introduction.
Partners