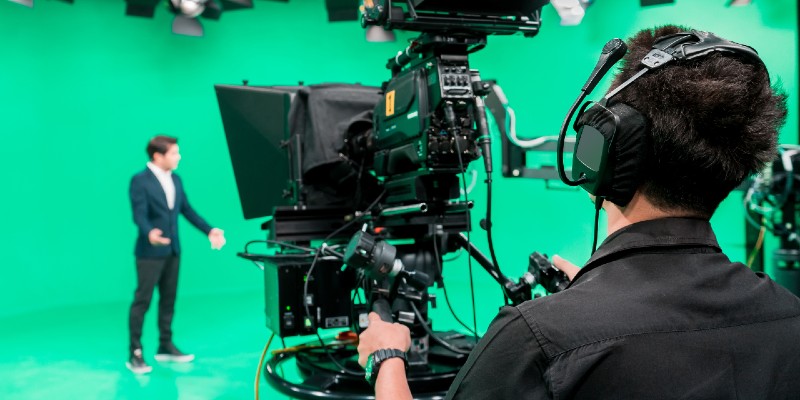 Virtual production: Bringing people together remotely in a post-pandemic world Florian Block
Talk
This event has now finished.
Date and time:

Sunday 20 June 2021, 3pm to 4pm

Location:

Online

Admission:

Free admission, booking required
Event details
Discover how Weavr is providing new and exciting horizons for esports spectators, coaches and broadcasters.
The Weavr mobile companion app translates live match data into personalised, interactive stories and rich visualisations for viewers and the Weavr Twitch extension provides key highlights and insights throughout live match streams.
During the last year, the Weavr R&D team has conceived new and creative processes to overcome restrictions arising from the pandemic and integrate their exciting technology in the virtual studio. The result is an amazing immersive environment where broadcasting is no longer limited to an onsite studio and viewers, pundits and players are seamlessly connected even when physical contact is not an option.
Join Florian Block of the University of York, UK, for an insight into the wonderful world of Weavr and the creation of an agile, Covid-secure virtual production environment to demonstrate innovative R&D.
This is a YouTube Premiere event. You'll be sent a link to the screening a couple of days before it takes place, as well as a reminder an hour before. You can ask the speaker your questions live in the YouTube chat throughout the stream.
About the speaker
Dr Florian Block is a Senior Research Fellow/Reader in the Department of Theatre, Film, TV and Interactive Media at the University of York, UK, and R&D Director for Weavr. Florian's background is in Computer Science (Diploma from LMU Munich) and Human Computer Interaction (PhD Lancaster University). After his PhD he worked on the Life on Earth project, where he designed, implemented, and studied the use of a series of interactive museum exhibits that aimed to help the general public learn about evolutionary biology. He has produced digital exhibits and interactive web-apps that have been experienced by over a million people worldwide, both in museums and online.
Florian's research lies at the intersection of human computer interaction, information visualisation and the learning sciences. It focuses on the key role of interactive technology in driving the democratisation of data: empowering citizens to make their own discoveries and learn about science through the exploration of real world data. Working within the Digital Creativity Labs at the University of York, Florian is exploring data-centric experiences for the general public as a new form of digital media, in which elements of open data, interactive visualisation, digital art, sound, games and storytelling converge to foster rich and impactful civic engagement, in a wide range of societal issues.
Partners