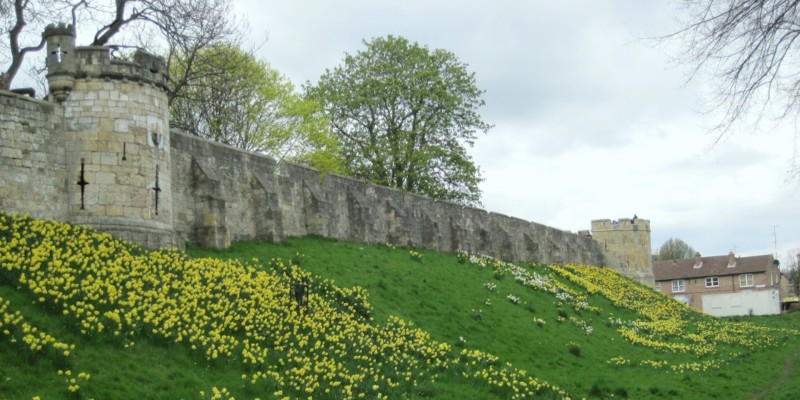 York's City Walls in the Medieval Period Barry Crump
Talk
Date and time:

Wednesday 9 June 2021, 3.30pm to 4.30pm

Location:

Online

Admission:

Free admission, booking required
Event details
York's iconic medieval city walls are a unique survival and a key part of the city – but are often simplified and misunderstood as purely military defences.
Archaeologist Barry Crump reveals how the surviving documents and archaeology paint a very different picture. The medieval city walls had numerous meanings and uses, including: controlling the movement of people and goods, allowing the collection of taxes and tolls, and displaying civic pride and power.
Barry's talk will highlight how meaning and use are dependent on the identity of the user and the context of use - opening up infinite horizons in how we understand the walls.
Please note: This talk will not be available on YouTube afterwards, so be sure to book a ticket to our live event to avoid missing out.

This event is hosted live on Zoom Webinar and you'll receive a link to join a couple of days before it takes place. During the event, you can ask questions via a Q&A function but audience cameras and microphones will remain muted throughout.
Image credit: Simon Mattam, Friends of York Walls.
About the speaker
Barry Crump of the University of York is an unusual archaeologist, with an eclectic mixture of interests and experience (including literature, philosophy, music, science, and history). He has studied Philosophy, English Literature and Archaeology and worked within many aspects of heritage, from archaeological excavation and finds, to museums, teaching, research and outreach.
Barry uses multidisciplinary approaches to assess archaeological objects, considering context, experience and the flexibility of the meaning and use of objects - from coins and pots to city walls.
York Walls Festival
York Walls Festival takes place every Summer. Founded in 2018, the festival focuses on community and heritage, to celebrate all that goes on within and without the world-famous Bar Walls.
Partners