A huge thank you to our 2022 Festival donors and supporters.
Headline Sponsor
The Holbeck Charitable Trust

The Holbeck Charitable Trust is once again delighted to be Headline Sponsor of York Festival of Ideas.
As the entire 2020 Festival had to take place online, and with only a few in-person events possible in 2021, we are truly excited to support this next chapter as the 2022 Festival returns with a large number of in-person events, some of which will also be offered in hybrid format so people who can't attend physically can now join online. Furthermore, part of the 2022 programme continues to be wholly online, so the number and variety of events followers of the Festival can attend will keep growing, enabling more people worldwide to benefit from free, educational, entertaining and inspiring
talks, from workshops, and more.
As Headline sponsor, we are proud to support York Festival of Ideas, which is well on its way to becoming a mainstay of the UK cultural calendar.
Supporters and Donors
University of York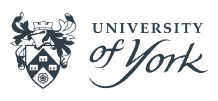 We are proud of the University of York's role in establishing and leading York Festival of Ideas since 2011. The Festival is an expression of the University's commitment to being a university for public good: through the Festival we demonstrate the major contribution of education to the economic, social and cultural development of York and Yorkshire. Together with our Festival partners we are committed to showcasing the importance and relevance of ideas and research, and to engaging with new and diverse audiences.
The University is pleased to support the Festival through the Higher Education Innovation Fund, which facilitates the communication of new knowledge and its benefits to society.
Charlie Jeffery, Vice-Chancellor
C & JB Morrell Trust and the Morrell Centre for Legal and Political Philosophy
The C and JB Morrell Trust is a core funder of the Festival. The Morrell Centre for Legal and Political Philosophy, which is generously supported by the Trust, is proud to sponsor a series of themed events on War and Peace: Threats toglobal security. The Centre is dedicated to legal and political philosophy with a particular focus on toleration as an idea and as a practice. Follow us @MorrellCentre.
Shepherd Group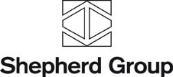 Shepherd Group is one of the leading family-owned private businesses in the UK. Founded in 1890 in York, its head offices remain in the city and its operations are now purely focused on its flagship business, Portakabin, Europe's marketleading modular building innovator. Shepherd Group is the proud sponsor of family events in the York Festival of Ideas programme.
French Embassy in the UK

The Higher Education, Research and Innovation (ESRI) Department of the French Embassy in the United Kingdom is recognised as a partner for British Institutions and their French counterparts. The ESRI is very happy to work with York Festival of Ideas to present two events under the banner of Shaping Society: Challenges and opportunities, which bring together leading academics from France and the UK.
John Templeton Foundation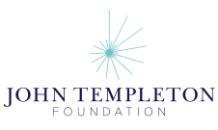 The John Templeton Foundation serves as a philanthropic catalyst for discoveries relating to the deepest and most perplexing questions facing humankind. We support efforts to advance human well-being through rigorous scientific research and related scholarship. We are very pleased that our funding is being directed to support a series of themed events on William Herschel, a profoundly significant figure in the field of astronomy.
York Cocoa House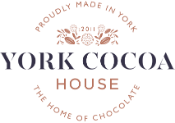 At York Cocoa House we believe that now, more than ever, we need to make great chocolate that can do great things. Our belief is that chocolate cannot really taste good if it does not do good. There is still so much work to do, in removing unnecessary plastics and packaging, reducing industrial emissions, developing waste repurposing, challenging fat and sugar consumption, opening chocolate markets to cocoa growers, sharing skills and knowledge, and creating more connected chains. We are proud to offer two in-person events - The Flavour of Chocolate: Taste Training and The Making of the Chocolate City - and an online talk on The Potential of Chocolate as part of this year's Festival.
The Institution of Engineering and Technology

The Institution of Engineering and Technology (IET) is the largest multidisciplinary professional engineering institution in the world. The North Yorkshire Network of the IET is a proud sponsor and collaborator of York Festival of Ideas. This year we will be supporting Racing Green: How motorsport science can save the world as well as a range of scientific activities at the Discovery Zone.
Jane Moody Fund
With thanks to the Jane Moody Fund for supporting this year's Festival highlight, I, Clara. Professor Jane Moody, who died in 2011, was founding Director of the University of York's Humanities Research Centre and co-founder of York Festival of Ideas.
Athena Swan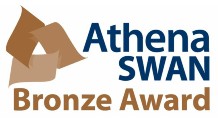 The Athena Swan Charter recognises the advancement of gender equality: representation, progression and success for all. The University of York was the first Yorkshire university to win the Athena Swan bronze award in recognition of its success in providing positive support for women scientists during their careers. The university has continued to hold a bronze award since 2006 and is now recognised for work undertaken to address gender equality and intersectionality more broadly. The University's Athena Swan Steering Group is delighted to support Rise: Extraordinary women of colour who changed the world.
Lorna and David Foster are pleased to support I, Clara.
Professor Tom McLeish, FRS, FRSC is delighted to support I, Clara.
Our thanks to those donors and supporters who wish to remain anonymous.
If you would like to discuss sponsorship opportunities, please email the Festival team at yorkfestivalofideas@york.ac.uk.