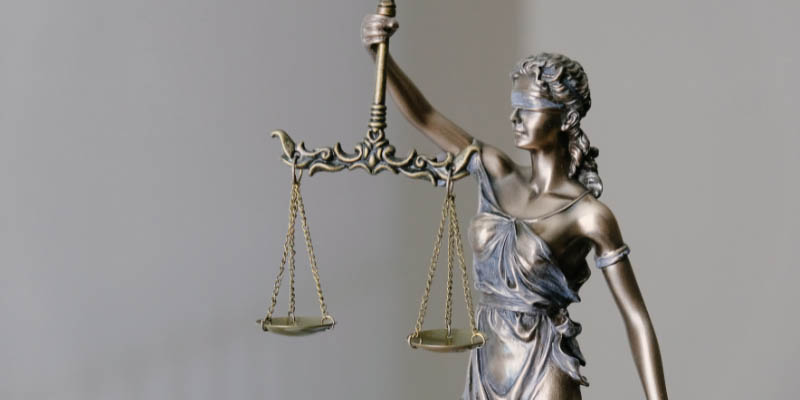 Criminal Justice: The state of the nation Lucia Zedner, John Podmore, Joanna Hardy-Susskind and Dame Anne Owers
Panel discussion
This event has now finished.
Date and time:

Sunday 11 June 2023, 11am to 12.30pm

Location:

In-person only
Ron Cooke Hub, Campus East, University of York (Map)

Admission:

Free admission, booking required
Event details
The criminal justice system is in crisis. Only 5.6% of offences recorded in the year ending in March 2022 resulted in a charge and/or summons outcome. (Official Statistics: Crime outcomes in England and Wales 2021 to 2022)
The selling of Court buildings, cuts to Legal Aid, and the pandemic mean that waiting times in Crown Courts have risen to extraordinary levels. Crown court cases outstanding for more than two years have spiked to 4,893 - a 69% increase. (Law Society press release: Record number of cases waiting 2+ years in criminal court queue)
For those few crimes that do end in a successful prosecution, sentencing remains problematic. Financial penalties are relatively easy to administer, but are not always appropriate. Community Orders require supervision. The Prison service is understaffed, and many prisons are not fit for purpose. The Probation Service is still recovering from a disastrous reorganisation and workloads have increased leading to a demotivated service that struggles to provide the monitoring and support needed by those released into the community. Of those sentenced to less than 12 months imprisonment, nearly 60% will go on to re-offend. (National statistics: Proven reoffending statistics: January to March 2020)
Join us for this opening session of our Festival Focus series 'Reimagining Our Criminal Justice System', during which our panel of experts will survey the current state of criminal justice and what most urgently needs reform.
This event is part of the Festival Focus Reimagining Our Criminal Justice System. Why not stay for related sessions on Rebuilding: Policing and public trust and Reimagining Punishment: Do prisons work?
Presented in collaboration with The Morrell Centre for Legal and Political Philosophy, which is generously supported by the C and JB Morrell Trust.
About the speakers
Lucia Zedner is a Senior Research Fellow in Law at All Souls College and Professor in the Law Faculty, University of Oxford. She was an undergraduate at the University of York and a postgrad at Oxford, before teaching at the LSE and Oxford. Her research interests include criminal justice and criminal law, security and immigration control. Lucia is author/co-editor of Privatising Border Control (2022), Changing Contours of Criminal Justice (2016), Preventive Justice (2014), Security (2009) and Criminal Justice (2004). She is currently serving as a Commissioner on an Independent Commission on Counter-Terrorism Law and Policy.
John Podmore is an international criminal justice consultant, author, former prison Governor and experienced expert witness. He is currently acting as consultant to the New Mexico, USA, State Legislature to develop an oversight mechanism for Corrections.
He acts as an expert witness in a variety of contexts, including at the US Military Tribunals, Guantanamo Bay, Cuba, the Scottish Prison Service and a range of private clients.
John is Honorary Professor of Sociology at the University of Durham. He spent 26 years in the English and Welsh Prison Service, was Governor of HMP Belmarsh, HMP Swaleside and HMP Brixton, as well as a team leader in HM Inspectorate of prisons and head of the corruption prevention unit.
He has extensive international experience, having taught human rights and prison management in India and Africa, and developed anti-corruption strategies for UNODC in general and the Argentinian prison service in particular.
He contributes widely in the media on prison matters and has written for a number of publications including the Guardian. His own book, Out of Sight, Out of Mind: Why Britain's Prisons Are Failing, was published in 2011.
He volunteers with a number of charities including the Longford Trust and the Canal and River Trust.
Joanna Hardy-Susskind is a practising barrister at Red Lion Chambers in London. She specialises in defending those accused of murder, manslaughter, serious violence and rape. Before coming to the Bar, Joanna read Law at King's College London, graduating with First Class Honours. She received a Distinction for her LLM. Joanna is listed in the Legal 500, where she is described as 'an absolute star'. Stylist Magazine profiled Joanna and described her as 'widely regarded as one of the UK's leading junior criminal barristers'. In 2019, Joanna was included in the Evening Standard's Progress 1000, a list of the most influential people in London. Joanna is an advocate for legal aid and the jury system. She has twice given live evidence to the House of Commons' Justice Committee. Joanna has had bylines in the Evening Standard and The New Statesman.
Dame Anne Owers was appointed as the first National Chair of the Independent Monitoring Boards (IMBs) in November 2017. Dame Anne was the Chair of the Independent Police Complaints Commission (IPCC) (now the Independent Office for Police Conduct) from 2012 to 2017. She was Her Majesty's Chief Inspector of Prisons between 2001 and 2010, and chaired a review of prisons in Northern Ireland from 2010 to 2011. Prior to that she was the Director of Justice, the UK human rights and law reform organisation (1992-2001), and General Secretary of the Joint Council for the Welfare of Immigrants (1986-1992).
Partners