Fish 'n' Ships: Fishing through time

Kristine Korzow Richter, Phil Leverington, Andrew 'Bone' Jones/span>
Event details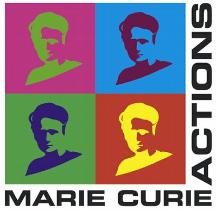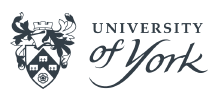 Did you know that you are walking on fishbones? You might not think it, but fish bones found on archaeological digs can tell us about our ancestors.
Join University of York archaeologists, historians and ecologists to discuss how people caught, farmed, and used fish in the past and still use them today. Take part in fish related activities suitable for all the family: get your hands dirty digging for the remains of a meal, touch fish skeletons, or make your own colourful fish using fish glue.
You can watch Chef Presenter Phil Leverington cook Medieval fish dishes – and try some for yourself! Or find out about the science behind how archaeologists interpret fish remains. Talk to researchers about how humans have interacted with fish in the past and what that means for our future.
Drop in for a few minutes or stay the whole day!
About the speakers
Andrew 'Bone' Jones is a Bioarchaeologist. He has spent his life working on strange and smelly archaeology including, but not limited to, fish. He has worked at the Universities of York and Bradford's Archaeology departments, the York Archaeological Trust and with the Jorvik Viking Center. He works for and with many local communities to better understand their pasts. Now 'retired' he continues to explore Europe looking for interesting places and bones. He has made appearances on Time Team and is known as the man behind the Lloyds Bank Turd.
Phil Leverington is a Chef Presenter who has appeared on stage, radio and TV and at food festivals nationwide. Phil - @thedemochef - is a 'seasoned' presenter who works closely with local independent micro-producers to create tasty, easy to repeat, no nonsense dishes in front of a live audience. He works with Fish 'n' Ships to bring historical fish dishes to our plates for tasting.
Kristine Korzow Richter, is a Marie Curie Fellow, with BioArCh at the University of York. She works at the interface between archaeology, chemistry, and biology, and is currently working to identify fish in the archaeology record in order to better understand fish use and exploitation in the past. The aim is to help provide information to aid in conservation and management of fish stocks today. For more information follow her @dkkorzow.