A Comedy of Us Jews
Event details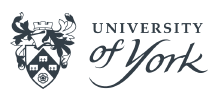 In 1940, Jac Weinstein, a member of the Helsinki Jewish Community, wrote a light-hearted musical cabaret sketch about a Jewish clothing merchant who falls in love with a mannequin he has ordered from Paris. The only reference to the war then raging in Europe – a war Finland would join just half a year later – is a brief mention of the bombing of Paris.
Discovered through the research of Simo Muir of the University of Leeds, the script has not been staged since its original production in 1940. This new translation and adaptation by Simo Muir and Lisa Peschel of the University of York, is performed by students from the University of York's Department of Theatre, Film and Television.
The performance has been produced by the AHRC-funded project Performing the Jewish Archive.
About the producers
Dr Simo Muir is Postdoctoral Research Fellow for the AHRC-funded Performing the Jewish Archive project. He earned his MA in Yiddish Studies at SOAS, University of London in 2000, and a PhD dealing with Yiddish language and culture in Helsinki from the University of Helsinki in 2004. Simo's current research focuses on cultural reactions to the Holocaust in the Finnish Jewish community.
Dr Lisa Peschel is a Lecturer in the Department of Theatre, Film and Television at the University of York. Her research about theatrical performance and survivor testimony from the World War II Jewish ghetto at Terezín/Theresienstadt has been disseminated in print and performance. She is a co-investigator on the £1.8 million AHRC-funded project Performing the Jewish Archive.
Performing the Jewish Archive
This event is part of Performing the Jewish Archive, a three year Arts and Humanities Research Council (AHRC)-funded project working to explore hidden archives, uncover and perform lost works, and create a legacy for the future. For more information visit the Performing the Jewish Archive website.
Audience Filming Notice
Audiences at this event will be filmed and the footage used for a research study conducted by the University of York. This footage will remain confidential, and your image will not be published or identified. If you do not wish to be filmed as part of the audience the research team will seat you in an area of the auditorium which has no camera coverage. Please refer to notices at the event for further information.
Tickets