This Way Madness Lies

Mike Jay/span>
Event details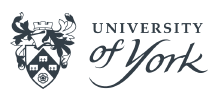 Is mental illness – or madness – at root an illness of the body, a disease of the mind, or a sickness of the soul? Should those who suffer from it be secluded from society or integrated more fully into it? Join author Mike Jay as he explores the meaning of mental illness through successive incarnations of the institution that defined it: the 18th-century madhouse; the 19th-century asylum; the 20th-century mental hospital; and the post-asylum modern day, when mental health has become the concern of the wider community
In his latest book, This Way Madness Lies, Mike explores the history of madness and its treatment as seen through the lens of its proverbial home: Bethlem Royal Hospital, London, popularly known as Bedlam.
This event includes moving and sometimes provocative illustrations and photographs sourced from the Wellcome Collection's extensive archives and the archives of mental institutions in Europe and the USA.
About the speaker
Mike Jay is an author and curator. His books include The Influencing Machine, The Atmosphere of Heaven and High Society: Mind-Altering Drugs in History and Culture. This Way Madness Lies is published byThames & Hudson and was written in conjunction with Wellcome Collection's exhibition Bedlam: The Asylum and Beyond.
Waterstones
Books will be available to buy from the Waterstones' stall at this event.
Tickets