My Life as of NAO

CANCELLED/span>
Saturday 9 June 2018, 7.30

PM

to 8.30pm

Free admission


Booking required

Large Rehearsal Room (TFTV/029),

Department of Theatre, Film and Television, University of York

(map|getting to campus)
Wheelchair accessible
Event details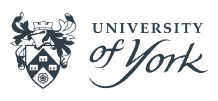 Unfortunately, due to unforeseen circumstances this event has been cancelled.
NAO is about to imagine the impossible on a fun-fueled journey filled with curiosity, discovery and surprising encounters. An autonomous humanoid robot, NAO was developed by Aldebaran Robotics, France. A multitalented individual, NAO speaks eight languages, can dance, sing, drive, and even ride a scooter.
Up to this moment, NAO has been used mostly for academic research into healthcare and educational applications - and as of now, performance. When he is not misbehaving, NAO is focusing on rehearsals with his fellow (human) actors, programming his lines and adjusting his moves in time for his appearance at York Festival of Ideas.
Created by Sean Byrne as a part of his Masters by Research degree at the University of York, this is a newly devised piece of theatre which explores robots in theatrical performance. Sean imagines a future where human-robot interactions become common place, both in the real and theatrical world.
Join us for NAO's acting debut.
About the Director
Sean Byrne isa Masters student with the University of York's Department of Theatre, Film and Television.