Sherlock Holmes Investigates the Impossible

Ben Poore and University of York students/span>
Event details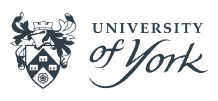 One of Sherlock Holmes's most quoted sayings is his admonishment to Watson in The Sign of Four: "How often have I said to you that when you have eliminated the impossible, whatever remains, however improbable, must be the truth?".
Holmes, in both his Victorian and modern incarnations, stands as a beacon of rationality in a chaotic and irrational world. Indeed, many writers have noted the curious fact that his creator, Arthur Conan Doyle, was a committed spiritualist, whereas Conan Doyle's most lucrative fictional character had no truck with ghosts, or indeed spectral, ancestral hounds. Nevertheless, generations of playwrights and screenwriters have sought to involve Holmes in supernatural situations: hauntings, séances and vampires are a particularly rich theme in Sherlock Holmes adaptations for screen and stage.
Join us for an event introduced by Ben Poore of the University of York, whose recent book Sherlock Holmes from Screen to Stage investigates the connections between TV shows like Sherlock and Holmes's adventures on the stage. You'll watch a selection of supernatural scenes from Sherlock Holmes stage dramas performed by University of York students, as well as having an opportunity to join in the discussion.
Suitable for anyone aged 12+.
About the speaker
Dr Benjamin Poore is a Senior Lecturer in Theatre with the University of York's Department of Theatre, Film and Television. He writes on the adaptation of texts between page, stage and screen, and on the cultural afterlives of Victorian fictional characters, authors, and other historical figures. He has published on adaptations and appropriations of Charles Dickens, the Bronte sisters, Sweeney Todd, Dracula, Queen Victoria, Sherlock Holmes, Oscar Wilde, and Joseph Carey Merrick.