The Frighteners: Why we love monsters, ghosts, death & gore

Peter Laws/span>
Event details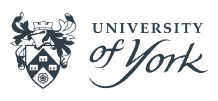 Have you ever wondered why so many people love things that are spooky, morbid and downright repellent? Peter Laws, a Baptist minister with a penchant for the macabre, set out on a quest to find out.
Learn how Peter, author of The Frighteners, searched for vampires in Transylvania, hunted werewolves in Hull and was chased by a chainsaw-wielding maniac – all in the cause of discovering why we are so fascinated by monsters, ghosts and gore.
What is it that makes millions of people seek to be disgusted and freaked out? And, in a world that worships rationality and points an accusing finger at violent video games and gruesome films, can an interest in horror culture actually give us safe ways to confront our mortality? Might it even have power to re-enchant our jaded world? Join Peter and find out.
About the speaker
Peter Laws is an author, journalist, film critic, YouTube horror host and church minister. Peter writes a monthly column in The Fortean Times and hosts the popular podcast and YouTube show The Flicks That Church Forgot which reviews scary films from a theological perspective. His books include The Frighteners:Why we Love Monsters, Ghosts, Death & Gore and the novels Purged and Unleashed.
Tickets