Romeo and Juliet and Vampires: Supernatural Shakespeare in young adult novels and films

Sarah Olive/span>
Event details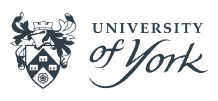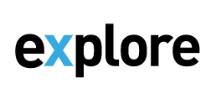 What's more impossible than vampires? A: Romeo and Juliet and vampires. A collision between the nation's greatest playwright and the beastly bloodsuckers from popular culture…Except that it isn't an improbable fiction, it's a mainstay of millennial YA (young adult) novels and films.
Sarah Olive of the University of York explains where to find such supernatural Shakespeare mash-ups on the page and screen. Explore the source of this (not always fatal) attraction between the world's most famous literary lovers and these mouthy monsters (more often than not, surprisingly tame these days).
Join Sarah and discuss ways in which vampire Romeo and Juliets might be lending society a helping hand in terms of relationships education. The ubiquitous Twilight saga will feature alongside the lesser known Stacey Jay, John Ajvide Lindqvist and Lori Handeland.
Caution: this talk may also contain zombies, slayers and werewolves…
Suitable for anyone aged 11+.
About the speaker
Dr Sarah Olive is a Senior Lecturer in English in Education at the University of York. Her book, Shakespeare Valued, was published by Intellect in 2015. She is the Founding Editor of the British Shakespeare Association free, online magazine Teaching Shakespeare. Apart from Shakespeare, her research interests include Asian Gothic, murder mysteries and reality television.
Tickets