You Are Wolf: Keld

Kerry Andrew, Sam Hall and Peter Ashwell/span>
Event details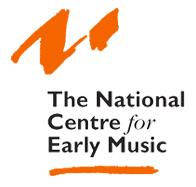 You Are Wolf, an alt-folk band, explore traditional songs and stories through bold arrangements influenced by leftfield pop, new classical music and electronica.
Award-winning composer and singer Kerry Andrew, multi-instrumentalist Sam Hall and percussionist Peter Ashwell combine field-recorded water, tuned wine glasses and Central African-inspired pipes with traditional British folksong in an exciting new sound.
About the performers
You Are Wolf comprises Kerry Andrew (vocals, loop station, melodica, glockenspiel, misc), Sam Hall ('cello, bass) and Pete Ashwell (percussion). Kerry has a PhD in Composition from the University of York and has won four British Composer Awards. She was commissioned to write 'No Place Like' for BBC Ten Pieces which showcases the amazing range and power of the human voice.