Edvard Munch: The brighter years - CANCELLED

Elena Kashina/span>
Event details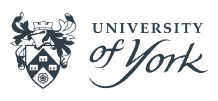 Due to unforeseen circumstances this event is cancelled. Apologies for any disappointment.
It is quite difficult to imagine Edvard Munch as a cheerful individual. Yet, in his later works, in paintings that are as monumental as they are high-profile, he presents audiences with visions of universal harmony.
Art historian Elena Kashina examines works which are charmingly idyllic and not in a small degree utopian, but delivered convincingly, poetically and consistently - and still decorating the public spaces for which they were created.
Following his years of exploration of European art capitals, bohemian lifestyles and, most crucially, self, Munch withdrew to his native Norway, to set up residences in locations of beauty, peace and effulgent light afforded by the Oslo fjord.
Elena will discuss examples of the variously serene and metaphysical – and dynamic and naturalist - landscapes and scenes produced after Munch settled in Norway. She will reflect on the artist's interest in the latest technology (camera, film), social and public developments and conclude by examining the celebratory pieces which today, as then, decorate the University of Oslo's Aula Hall (1914).
Munch's appointment to the Aula project was indicative of an intent to highlight Oslo as a sophisticated modern capital. For Munch, it was an opportunity to bring together his abstract, expressionist and naturalist artistic vocabularies to create a narrative which is as distinctive of Norway as it is universal.
About the speaker
Dr Elena Kashina studied for her MPhil in Mediaeval Viking and Scandinavian Studies at the University of Oslo, following an award of a scholarship by the Research Council of Norway and gained her PhD in the History of Art at Leeds University in 2007. Her research interests link Russia's medieval artistic and philosophical paradigms with those that became prevalent in the second part of the 19th to early 20th century. A special field of inquiry is Norwegian art production in the 19th to mid-20th centuries, and the process of reconstructing a national identity in Norway in the same period.
Due to unforeseen circumstances this event is cancelled. Apologies for any disappointment.
Tickets