Eggs or Anarchy

William Sitwell/span>
Event details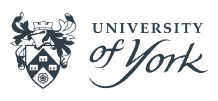 Food writer William Sitwell reveals the heroic tale of how Lord Woolton, Minister for Food, fed Britain and its colonies during World War II.
With supply routes under attack from the Axis powers and resources scarce, it was Lord Woolton's job to fulfil his promise to Prime Minister Winston Churchill and the British people that there would be food on the shelves each week.
William, the author of Eggs or Anarchy, will explain how Lord Woolton had to persuade the public not to resort to the black market and to manage on the very limited ration, while at the same time fulfilling his side of the bargain and maintaining supplies in a time of crisis.
Come along and find out how Lord Woolton used every trick in his entrepreneurial book to secure supplies.
About the speaker
William Sitwell is one of Britain's leading food writers. The multi-award-winning Editor of acclaimed magazine Waitrose Food for 15 years, he writes for a number of newspapers and magazines and has authored three internationally successful books: A History of Food in 100 Recipes, Eggs or Anarchy: The Remarkable Story of the Man Tasked with the Impossible: to Feed a Nation at War (winner of the 2017 Fortnum & Mason Book of the Year prize) and The Really Quite Good British Cookbook. The host of Britain's liveliest food and drink show, Biting Talk on Soho Radio, he is also one of the long-standing critics on the hit BBC show MasterChef.
Tickets