CANCELLED - Cows: The story of a calving season

John Connell/span>
Event details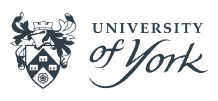 Farmer and author John Connell presents an account of a year on an Irish farm and the story of the cow. From ancient domestication to the modern practise of mechanised herds, learn about the history of man's relationship with the cow.
Farming has been in John's family for generations, but he never intended to follow in his father's footsteps. However, one winter he found himself back on the farm, learning the ways of the farmer. Based on his book The Cow Book, John will present the story of a calving season, explaining his life as a farmer and his relationship with the animals he tends and loves.
About the speaker
John Connell lives on his family farm, Birchview, in County Longford. The Cow Book (Granta Books) is his first work of non-fiction.
Tickets