Space, Traps and Animated Apps

Simon Holland/span>
Event details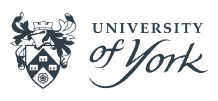 Ecopreneur Simon Holland takes you on a journey to explore how satellites, environmental science and large scale insect traps can be combined with animations to help farmers in developing countries protect and manage their crops.
Simon, CEO of Barefoot Lightning Ltd, will explain how animations are a central part of their App interface, helping to draw farmers in with fun and interesting clips that help them to explore new ways of doing things. This supports understanding of concepts such as why they might want to grow three crops in a field to become more productive than large scale farms, or how they can identify disease in their crops or animals and take cost effective action.
Simon will discuss the critical role played by science and engineering in ensuring the right information is provided for farmers to make decisions. For example, satellites take photos in different colours so that they can assess the general health of crops; remote sentinel traps stretch 30 feet into the sky to pull insects and disease spores out of long range wind currents and automatically identify them, while atmospheric models then tell them where the wind will carry them. All these data sources are knit together by artificial intelligence.
Join Simon and get a taste of not only how science and the arts collide in these types of projects, but also how we can help to transform the livelihoods of some of the most in need in society while simultaneously improving the environment.
This talk is supported by the North Yorkshire Network of the Institution of Engineering and Technology (IET) to help bring science and engineering to life.
About the speaker
Dr Simon Holland is CEO of Barefoot Lightning Ltd which aims to transform lives and livelihoods of farmers in developing countries through the use of ICT, empowering people with practical, ecologically sound and sustainable knowledge and opportunities to help themselves, their families and communities. Since 2002, Simon has focused on bringing ICT to bear on problems faced in the agricultural sector and has worked with NGOs, agribusinesses and government. This has included working with the Food and Agriculture Organization of the United Nations to design the national pest and disease surveillance system for the government of India.
Tickets