The Illustrated Dust Jacket 1920-1970

Martin Salisbury/span>
Event details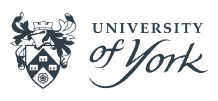 As the 'beautiful book' comes back into vogue, artist, illustrator and author Martin Salisbury delves into the history of the illustrated book jacket. Jon him as he traces its development across the 20th century through some of the most outstanding designs of the era.
The middle decades of the 20th century saw an extraordinary flourishing of the illustrated, pictorial dust jacket. From the 1920s, as the potential for the book's protective wrapping to be used for promotion and enticement became clear, artists and illustrators on both sides of the Atlantic applied their talents to this particular art form.
Martin, author of The Illustrated Dust Jacket 1920-1970, discusses the life and work of some of the leading artists and illustrators of the period and explains how they rose to the wide-ranging challenges posed by format and subject matter. Find out how John Piper, Edward Bawden and John Minton in the UK and Ben Shahn, Edward Gorey and George Salter in the USA, brought their unique personal vision to bear on the world of books. Many of their designs reflect the changing visual styles and motifs of the period, including Bloomsbury, Art Deco, Modernism, postwar neo-romanticism and the Kitchen Sink School.
Through a selection of dust jackets by various artists, Martin will reveal how far the book as an artefact had travelled from the days of the plain wrapper in the 19th century.
About the speaker
Martin Salisbury is Professor of Illustration at Cambridge School of Art in Anglia Ruskin University. He trained as an illustrator at art school in the 1970s before working as an artist, illustrator, lecturer and writer. He is the author of a number of books on the practice and theory of illustration, which have been published in numerous languages around the world. His most recent book is The Illustrated Dust Jacket 1920-1970 (Thames & Hudson).
Tickets