The Mughal Queen Nur Jahan as a Patron of the Arts

Mehreen Chida-Razvi/span>
Event details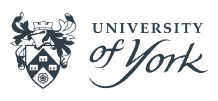 The Mughal Emperors of South Asia were famous patrons of art and architecture, and much is known about the artistic influence of emperors such as Akbar and Jahangir, and Shah Jahan who commissioned the Taj Mahal. However, less is known about the impact of the equally powerful and wealthy female queens of the Mughal Empire.
Mehreen Chida-Razvi of SOAS, University of London, introduces Nur Jahan, wife of Emperor Jahangir and aunt to Mumtaz Mahal, for whom the Taj Mahal was built, as a great architectural patron in her own right. Join us and learn about the influence of a Muslim queen.
Mehreen's talk is part of a series of events organised by the York Islamic Art Circle, a collaboration between the University of York's Islamic Society and Department of History of Art.
About the speaker
Dr Mehreen Chida-Razvi is a Research Associate at SOAS, University of London. She studied Art History at the University of Florida, Gainesville (BA), the Courtauld Institute of Art (MA) and SOAS (MA, PhD). She is a specialist on the art and architecture of Mughal South Asia and has lectured on various aspects of Islamic and Indo-Islamic art at SOAS, the Courtauld Institute of Art, the V&A Museum, Sotheby's Institute of Art, Oxford University and Morley College.
She participated in and was an academic consultant for an Open University educational film on the Religious Arts and a documentary on the Taj Mahal. Mehreen is Assistant Editor for the International Journal of Islamic Architecture .
Tickets