Ocean Liners: Speed and style

Ghislaine Wood/span>
Event details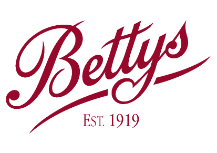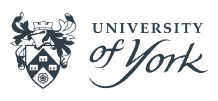 Immerse yourself in the elegance of a by-gone era as you learn about the making of the V&A's exhibition Ocean Liners: Speed and Style.
As the largest machines of their age by far, ocean liners have become powerful symbols of progress and 20th-century modernity. No other form of transport was so romantic, so remarkable or so contested. From the mid-19th century to the late 20th century, the ocean liner revolutionised ocean travel.
Join the exhibition's co-curator Ghislaine Wood as she explains how Ocean Liners explores the design and cultural impact of the ocean liner around the world, revealing the hidden design stories of some of the world's greatest ocean liners, including the Titanic, Normandie, the Queen Mary and the Canberra.
The London exhibition, which runs until 17 June, re-imagines the golden age of ocean travel, with over 250 objects including paintings, sculpture, ship models, fashion, photographs, posters and film. Highlights include a precious Cartier tiara recovered from the sinking Lusitania in 1915, a panel fragment from the Titanic's first-class lounge, a stunning lacquered wall from the Smoking Room of the French liner, Normandie, and Stanley Spencer's painting The Riveters from the 1941 series Shipbuilding on the Clyde.
Ghislaine's talk takes place in the appropriate setting of Bettys' elegant Belmont Suite, an art deco treasure. After sailing on the Queen Mary cruise liner's maiden voyage in 1936, Bettys' founder, Frederick Belmont, was so impressed he commissioned the same designers to work their magic at Bettys York. The Belmont Suite's carefully-crafted interior remains unchanged from opening in 1937
About the speaker
Ghislaine Wood is Co-Curator for Ocean Liners and Deputy Director of the Sainsbury Centre for Visual Arts, University of East Anglia. A Fellow of the V&A Research Department and formerly a Senior Curator, she has curated many exhibitions for the Museum, including Art Deco 1910-1939 (2003), Surreal Things: Surrealism and Design (2007) and British Design 1948-2012 Innovation in the Modern Age (2012). She has published extensively on 20th-century art and design.