In the Shadow of the Moon: A rehearsed sharing - CANCELLED

Matthew Ingram/span>
Event details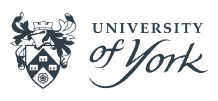 What would have happened if Buzz Aldrin and Neil Armstrong had managed to land on the Moon during their Apollo 11 mission, but weren't able to return to Earth?
Join Matthew Ingram for a rehearsed sharing of his new play In the Shadow of the Moon and consider the wider historical implications of this imagined tragedy and its impact on American culture, cultural memory and national allegory.
After Matthew has presented the play, you'll be invited to provide feedback which will be incorporated into the development process. The intention is to stage the play in July 2019 to mark the 50th anniversary of the Apollo 11 Moon landings.
About the speaker
Matthew Ingram is Student and Young Alumni Officer at the University of York and graduated from the University with an undergraduate degree in English in July 2017. He has developed his craft as a writer with organisations including Sherman Theatre, Royal Welsh College of Music and Drama and West Yorkshire Playhouse. In the Shadow of the Moon is his first full-length play.
Tickets