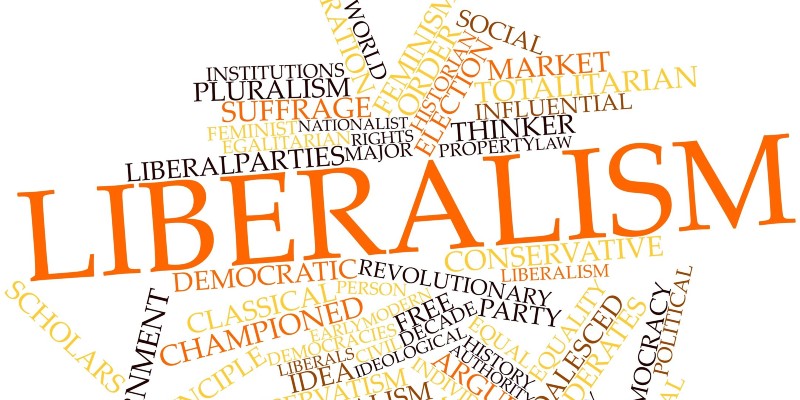 The Future of Liberalism Timothy Garton Ash and Sue Mendus (Chair)
Talk
Date and time:

Saturday 19 June 2021, 5pm to 6pm

Location:

Online

Admission:

Free admission, booking required
Event details
Faced with creeping authoritarianism, a new agenda for liberalism is needed. Can liberals learn from their past mistakes?
The victory of Joe Biden in the US presidential election gives a fragile opening for liberal renewal, but more than 70 million Americans voted for Donald Trump. In Britain, a populist Conservative government faces a Labour Party with a new, left-liberal leader, Keir Starmer. In France, Marine Le Pen remains a serious threat to Europe's leading liberal renewer, Emmanuel Macron.
Across the globe, the likely economic consequences of the pandemic—unemployment, insecurity, soaring public debt and perhaps inflation—will probably feed a second wave of populism.
So how can we meet the huge challenges of our era, including climate change, pandemics and the rise of China, by liberal means? What will a new liberalism post-Covid look like?
Historian, political writer and Guardian columnist Timothy Garton Ash explores the key – and urgent - issues affecting the future of liberalism.
Presented in collaboration with the Morrell Centre for Legal and Political Philosophy
This is a YouTube Premiere event. You'll be sent a link to the screening a couple of days before it takes place, as well as a reminder an hour before.
The Future of Liberalism is part of a series of events on Saturday 19 June presented under the theme of 'Democracy, Debate and Disagreement' with the support of the Morrell Centre for Legal and Political Philosophy. You may also enjoy The Tyranny of Merit and News, Fake News and Calling It Out.
Book sales
You can buy copies of many of our speakers' books from Fox Lane Books, a local independent bookseller and Festival partner. In some cases, author signed bookplates are available too.
About the speakers
Timothy Garton Ash is the author of ten books of political writing or 'history of the present' which have charted the transformation of Europe over the last half century. He is Professor of European Studies at the University of Oxford and a Senior Fellow at the Hoover Institution, Stanford University. His latest books include a new edition of The Magic Lantern: The Revolution of '89 Witnessed in Warsaw, Budapest, Berlin and Prague and Free Speech: Ten Principles for a Connected World. He regularly writes a column on international affairs in the Guardian which is widely syndicated in Europe, Asia and the Americas.
Sue Mendus is Morrell Professor Emerita, University of York, UK, and former Director of the Morrell Centre for Toleration. She has published widely on topics in modern and historical political philosophy, with a special emphasis on toleration. In 2004, she was elected a Fellow of the British Academy, and from 2008 to 2012 she was Vice President (Social Sciences) of the Academy. She is a Founding Fellow of the Learned Society of Wales and in 2012 she was made a CBE for services to Political Science. Sue is a Director of the Joseph Rowntree Reform Trust, a member of the North Committee of the National Lottery Heritage Fund, and a guide at York Minster. Although retired, she retains an academic interest in the morality of politicians, on which she published a book in 2009. She was an expert witness at the Leveson Inquiry in 2012.
Partners