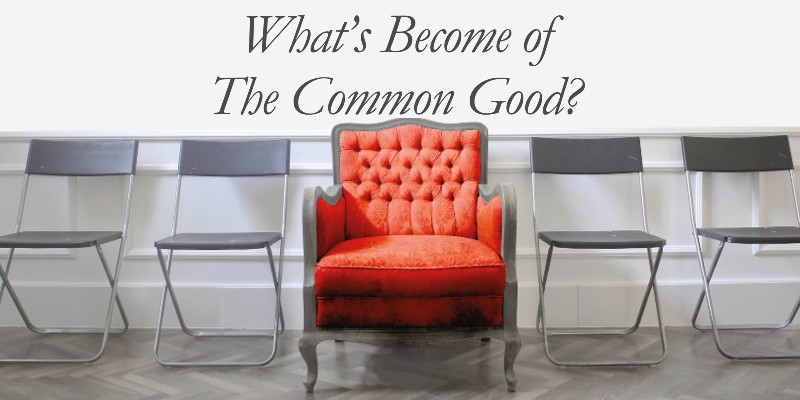 The Tyranny of Merit Michael J Sandel and Sarah Montague (Chair)
Talk
This event has now finished.
Date and time:

Saturday 19 June 2021, 12pm to 1pm

Location:

Online

Admission:

Free admission, booking required
Event details
These are dangerous times for democracy. We live in an age of winners and losers, where the odds are stacked in favour of the already fortunate. Stalled social mobility and entrenched inequality give the lie to the promise that "you can make it if you try". And the consequence is a brew of anger and frustration that has fuelled populist protest, with the triumph of Brexit and election of Donald Trump.

Michael J Sandel, author of The Tyranny of Merit, argues that to overcome the polarised politics of our time, we must rethink the attitudes toward success and failure that have accompanied globalisation and rising inequality. He highlights the hubris a meritocracy generates among the winners and the harsh judgement it imposes on those left behind.
Find out about an alternative way of thinking about success - more attentive to the role of luck in human affairs, more conducive to an ethic of humility, and more hospitable to a politics of the common good.
This event is chaired by Sarah Montague, presenter of World At One on BBC Radio 4 and BBC World's HARDtalk.
Presented in collaboration with the Morrell Centre for Legal and Political Philosophy
This is a YouTube Premiere event. You'll be sent a link to the screening a couple of days before it takes place, as well as a reminder an hour before. You can submit questions for the speaker before Tuesday 18 May here. We will then choose a selection to put to the speaker during the pre-recording of this talk.
The Tyranny of Merit is part of a series of events on Saturday 19 June presented under the theme of 'Democracy, Debate and Disagreement' with the support of the Morrell Centre for Legal and Political Philosophy. You may also enjoy The Future of Liberalism and News, Fake News and Calling It Out.
Book sales
You can buy copies of many of our speakers' books from Fox Lane Books, a local independent bookseller and Festival partner. In some cases, author signed bookplates are available too.
About the speaker
Michael J Sandel teaches political philosophy at Harvard University. His books What Money Can't Buy: The Moral Limits of Markets, and Justice: What's the Right Thing to Do? were international best sellers and have been translated into 27 languages. His legendary course 'Justice' was the first Harvard course to be made freely available online and on television and has been viewed by tens of millions of people. His BBC series The Global Philosopher explores the philosophical ideas lying behind the headlines with participants from around the world. Michael has been a visiting professor at the Sorbonne, delivered the Tanner Lectures on Human Values at Oxford, the Reith Lectures for the BBC, and is a member of the American Academy of Arts and Sciences. His lecture tours have taken him across five continents and packed such venues as St. Paul's Cathedral (London), the Sydney Opera House (Australia), and an outdoor stadium in Seoul (S. Korea), where 14,000 people came to hear him speak.
Sarah Montague is the presenter of World At One on BBC Radio 4 and BBC World's HARDtalk. She attended Bristol University and began a career in finance as a stockbroker. In 1991 she became a reporter/presenter with Channel Television in Guernsey and Jersey. She joined Reuters in 1994 to work on a daily business programme and then moved to Sky News in January 1996 as a business presenter. Sarah began her BBC career in 1997 as a presenter on News 24 – later renamed BBC News Channel - and has presented many of the BBC's News and Current Affairs programmes including Newsnight and BBC Breakfast. Sarah began presenting the Today programme regularly in 2001 and has reported and presented documentaries and series for Radio 4 including The Educators, Cathy Come Home and Reith Revisited.
Partners