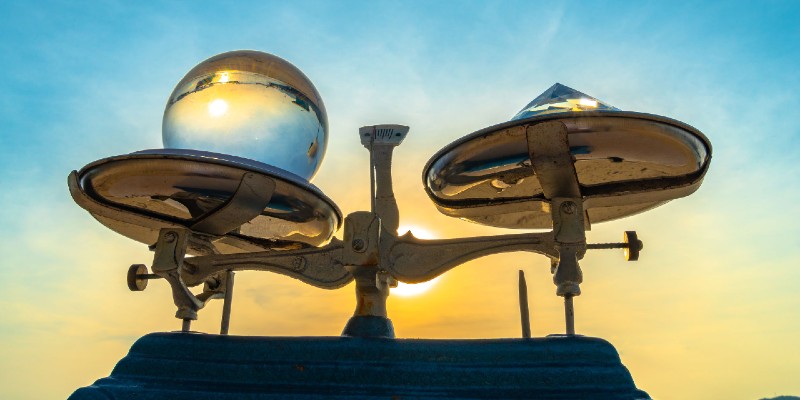 Levelling Up the Economy Halima Begum, Kathrin Enenkel, Charlie Jeffery and Martin Sandbu
Panel discussion
Date and time:

Wednesday 16 June 2021, 3.30pm to 5pm

Location:

Online

Admission:

Free admission, booking required
Event details
'Levelling up the Economy' is a current buzz phrase in political circles, and is one of the mandates for the Conservative Government. But what does this mean? Is it just a new name for an old idea? And, most crucially, is it possible?
Despite being one of the richer countries in the industrialised world, the UK has the most unbalanced economy of them all. The South East of England is disproportionately prosperous compared to other areas of the country (it's GDP is a quarter larger than the whole of the North of England) and the bias of Government investment in London and the South East, plus years of under-investment in the 'regions' and austerity, have further exacerbated this inequity. 'Levelling up' is seen as the answer to this problem. But can this be achieved? And what tools are available to achieve it?
Join us as our expert panel discusses the challenges of the levelling up agenda. Can we learn from other countries, such as Norway? What role does education play in this space? Should we be devolving power to communities so that policy solutions are shaped by the lived experience of those at the sharp end of economic inequality? And how can the private sector contribute to this agenda?
Speakers include Martin Sandbu, Economics Commentator at The Financial Times; Kathrin Enenkel, Senior Analyst at the Centre for Cities; Charlie Jeffery, Vice-Chancellor of the University of York; and Halima Begum, Chief Executive of the Runnymede Trust.
Presented in collaboration with the Friends Provident Foundation
This event is hosted live on Zoom Webinar. You'll receive a link to join a couple of days before the event takes place and a reminder an hour before. During the event, you can ask questions via a Q&A function but audience cameras and microphones will remain muted throughout.
Levelling Up the Economy is part of a series of events presented with the support of the Friends Provident Foundation. You may also enjoy Exploring Doughnut Economics on Friday 11 June and Green Growth and Community Wealth Creation on Thursday 17 June.
Book sales
You can buy copies of many of our speakers' books from Fox Lane Books, a local independent bookseller and Festival partner. In some cases, author signed bookplates are available too.
About the speakers
Dr Halima Begum is Chief Executive of the Runnymede Trust. She has held senior leadership positions across policy, programmes and research with a range of organisations including the Foreign, Commonwealth and Development Office, the British Council and LEGO Foundation. Halima's experience spans education, equality, human rights, public health, the environment and post-conflict reconstruction. Her portfolio of responsibilities has included leading the Sino-British Action Plan on food insecurity, the UK effort to promote girls' education in Pakistan, and research collaborations between higher education institutions in Britain and Asia. She began her career as a policy analyst on the Commission for a Multi-Ethnic Britain, before joining Action Aid and the LSE Centre for Civil Society. As a disabled Muslim woman raised in London, Halima is a lifelong campaigner for equality and civil rights. In the early 1990s, she co-founded Women Against Racism to combat the rising incidence of racial and religious intolerance in the East End. Today, she chairs the UK Women's Environmental Network and sits on the board of various organisations including Toynbee Hall, the Ella Baker School of Organising and the Labour Campaign for Human Rights.
Kathrin Enenkel works as a Senior Analyst at the Centre for Cities. She is interested in all topics with an urban flavour – from high streets to air pollution, transport and innovation. Prior to joining the Centre for Cities, Kathrin worked for Technopolis Group a consultancy for the public sector – mainly working on innovation and industrial policies for German ministries or European institutions. Following her Bachelor in Economics and Political Science at the University of Göttingen, she obtained a Masters degree in Sociology and Demography from Pompeu Fabra in Barcelona as well as a Masters degree in European Economic Studies from the College of Europe in Bruges.
Professor Charlie Jeffery is Vice-Chancellor and President at the University of York. He joined the University in 2019 from the University of Edinburgh where he had been Senior Vice-Principal since 2014. His academic background is in the study of politics. He is passionate about the role universities can play in bringing benefit to the places in which they are located - through research innovations which open up new economic opportunities, and through a commitment to widening access to ensure those opportunities are open to disadvantaged communities and groups. He was a central figure in the negotiation of the £1.3B Edinburgh and South East Scotland City Region Deal and is currently working with further and higher education institutions, private sector partners and local authorities in and around York in shaping economic development programmes in the field of biotechnology and around York Central, one of the UK's biggest brownfield development sites. He has an abiding concern for access to higher education locally and globally.
Partners