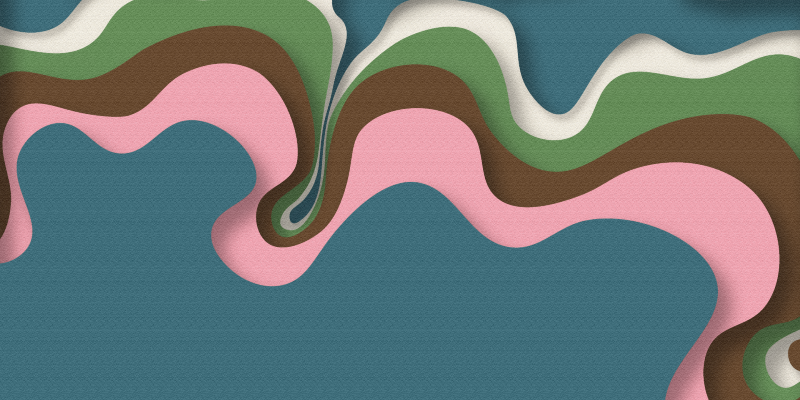 Responsibility, Representation and Restrictions Diana Greenwald, Dan Hicks, Beth Hughes, Terri Ochiagha, Sandeep Bakshi and Seph Rodney (Chair)
Panel discussion
This event has now finished.
Date and time:

Monday 14 June 2021, 3.30pm to 4.30pm

Location:

Online only

Admission:

Free admission, booking required
Event details
Join us for a panel discussion exploring the ethics and importance of inclusivity in the modern world.
Our expert panellists will discuss attempts to include women and people of colour in exhibitions and art institutions (such as universities, museums, galleries and public library collections) and whether this attempt is to revise and overwrite art history and the Western canon, or if it allows us to better reflect and consider the past and present roles of the marginalised within the context of arts institutions.
Most importantly, our speakers will discuss the meaning and implications of inclusion, and whether art institutions are meeting the political and social obligations of the publics' demands to emphasise diversity and inclusion.
This event complements a new digital exhibition of women artists, Printed in Time, curated by University of York History of Art students, which is available to view throughout the Festival.
This event is hosted live on Zoom Webinar. You'll receive a link to join a couple of days before the event takes place and a reminder an hour before. During the event, you can ask questions via a Q&A function but audience cameras and microphones will remain muted throughout.
Book sales
You can buy copies of many of our speakers' books from Fox Lane Books, a local independent bookseller and Festival partner. In some cases, author signed bookplates are available too.
About the speakers
Dr Sandeep Bakshi is Associate Professor of English Studies at the University of Paris Denis-Diderot. Sandeep researches on transnational queer and decolonial enunciation of knowledges. He received his PhD from the School of English, University of Leicester, UK, and is currently employed as an Associate Professor of Postcolonial and Queer Literatures and Literary Translation at the University of Paris. Co-editor of Decolonizing Sexualities: Transnational Perspectives, Critical Interventions (Oxford: Counterpress, 2016) and Decolonial Trajectories, special issue of Interventions (2020), he has published on queer and race problematics in postcolonial literatures and cultures.
Dr Diana Greenwald is Assistant Curator of the Collection at Isabella Stewart Gardner Museum, Boston. Diana is an art historian and economic historian, whose work uses both statistical and qualitative analysis to explore the relationships between art and broader social and economic change and the resultant formation of inequalities. Specifically interested in 19th- and early 20th-century United States and France, in 2021 she published her first book, Painting by Numbers: Data-Driven Histories of Nineteenth-Century Art.
Dr Dan Hicks is Curator at Pitt Rivers Museum, Oxford and Professor of Contemporary Archaeology at the University of Oxford. Dan's work across his roles concerns the material and visual culture of the human past and present, across the disciplines of Archaeology, Anthropology, Art, and Architecture. His current research focus is on the restitution of African cultural heritage from European and American collections, as well as studies of museum collecting and 19th-century imperial legacies in architecture and archaeology.
Beth Hughes is a writer and curator at Arts Council Collection, Southbank Centre, London. Beth's practice is centred on the principle that everyone has the right to enjoy and participate in art. With a commitment to collaboration, access, equality and diversity, she has worked at a series of galleries and curated hugely significant exhibitions alongside influential creators as well as continuing to prioritize Arts Council support for emerging artists.
Dr Terri Ochiagha is an author and Lecturer in World Literatures in English at Royal Holloway, University of London. She is a scholar of colonial and postcolonial Nigerian cultures and societies working in the interstices of literary studies, history, and postcolonial theory. Terri is particularly interested in archival practices, first-generation Nigerian writing, the history of elite colonial education in Africa and the construction and performance of colonial subjectivities. Her first book, Achebe and Friends at Umuahia: The Making of a Literary Elite won the African Studies Association UK's Fage and Oliver Prize in 2016. She is also the author of A Short History of Chinua Achebe's Things Fall Apart (Ohio UP) and is concluding her third book, Affective States and Archival Excess: Nigeria Magazine and the Politics of Self-Monumentality.
Dr Seph Rodney, PhD, was born in Jamaica, and came of age in the Bronx, New York. He has an English degree from Long Island University, Brooklyn; a studio art MFA from the University of California, Irvine; and a doctorate in museum studies from Birkbeck College, University of London. He is the opinions editor for Hyperallergic, and writes on visual art and related issues. He has also written for The New York Times, CNN, NBC Universal, and American Craft Magazine and penned catalog essays for Teresita Fernandez, Meleko Mokgosi, Michael Puryear, and Joyce J. Scott, among others. He has appeared on television on the AM Joy show with Joy Reid and the Jim Jefferies Show on Comedy Central. He can be heard weekly on the podcast "The American Age." His book, The Personalization of the Museum Visit, was published by Routledge in May of 2019. In 2020 he won the Rabkin Arts Journalism Prize.
Partners