Healthcare Innovations

William Calvert, Richard Fluck and Andreas Haimböck-Tichy, /span>
Event details
Join Andreas Haimböck-Tichy, Director of Healthcare and Life Sciences at IBM UK, and our expert panel to find out how technological innovations such as IBM Watson Health are improving patient care, patient experience and patient outcomes. Learn how powerful computer platforms are allowing oncologists to identify personalised approaches to cancer treatments for their patients, as well as helping researchers to identify new medicine uses.
About the speakers
William Calvert, Innovation Fellow and Paediatric Surgical Registrar, Alder Hey Children's Hospital.
William trained at Gonville & Caius College Cambridge and Guys, King's and St Thomas', London before qualifying in 2010. It was during his undergraduate years that he developed his interest in Paediatric Surgery. Since qualifying he has developed interests in Medical Education and Patient and Family Centred Care (PFCC). His interest in PFCC has led him to develop a large-scale patient shadowing platform that collects observational data on patient experience that can be used to improve patient care. Having spent four years developing the methodology in paper format he now works part-time for the Innovation Service at Alder Hey, in conjunction with The Hartree Centre and IBM, developing an electronic version and integrating AI into healthcare and patient experience, working towards the vision of a cognitively responsive hospital capable of responding to patients in real time.
With the remainder of his time he continues his clinical training and is undertaking a PhD in Medical Education looking at empathy development in medical students.
Dr Richard Fluck, Chair of Think Kidneys AKI Board and Clinical Co-Chair for Specialised Internal Medicine and Consultant Nephrologist at Derby Hospitals NHS Foundation Trust.
Richard is currently the Chair of Think Kidneys AKI Board and was NHS England's National Clinical Director (Renal) until March 2016. He continues as Clinical Co-Chair for Specialised Internal Medicine and Consultant Nephrologist at Derby Hospitals NHS Foundation Trust. He leads the national AKI programme and the Transforming Participation in Chronic Kidney Disease programme. The latter is embedding routine measurement of patient activation, experience and outcomes into clinical care.
Richard trained at Trinity Hall, Cambridge and the London Hospital Medical College, qualifying in 1985. His early training was in the East London area before he moved into research at St Bartholomew's Hospital. Richard was appointed a British Heart Foundation Fellow to explore the link between cardiovascular disease, calcium signalling and abnormalities of calcium metabolism in chronic kidney disease. He returned to the Royal London Hospital as lecturer and honorary senior registrar in nephrology, before being appointed as a single handed nephrologist at Derby in 1996. In 2013 Richard was appointed National Clinical Director for Renal and has also chaired the Kidney Alliance as well as being President of the British Renal Society. Richard's special interests are in chronic kidney disease, acute kidney injury, home dialysis therapies, reducing infection in dialysis patients and vascular access and enhancing patient involvement in all aspects of health and illness management.
Andreas Haimböck-Tichy is the Director of Healthcare and Life Sciences at IBM, responsible for UK and Ireland. In this role, Andreas sets the strategic direction and drives the industry agenda for solutions and offerings across all IBM units including Cloud, Analytics, Mobility solutions, Watson, Services and Infrastructure. In his varied career, he has worked with Public Sector clients to deliver successful IT Projects including the first Cloud end-user project in Central Government, led IBM's Division focused on Start-ups, Scale ups and Entrepreneurs and pioneered digital technologies to help clients like the RFU and Virgin Money to engage with their fans and clients.
In January 2016 Andreas became the Leader of the IBM Healthcare and Life Sciences Unit, bringing 20 years' experience in the IT Industry; 15 years as a Business and Change Leader to help the Healthcare systems across the UK and Ireland to strive and deliver digital services in an ever changing and financially demanding environment. Andreas is passionate about leadership, sustainability and the positive impact IT can have on the world. He is a Trustee for the Charity UCanDoIT.org.uk (Winner of the Digital Skills and People's Tech4Good Awards 2014). His mentoring of SME's and entrepreneurs has included helping launch an online educational geography TV channel and utilities aggregator business.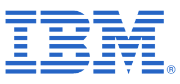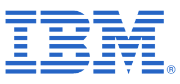 Tickets