Books as Instruments of Change

Clémentine Beauvais, Brian Cummings, Jo Glanville, Geoffrey Robertson QC and Philip Gwyn Jones (Chair)/span>
Event details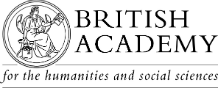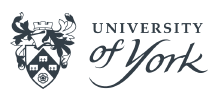 When you pick up a book, what you hold in your hand is an object which is the product of centuries of change. Technological development, politics, society and educational reform are just some of the things that have affected, or been affected by, the book - both as a physical object and as a conveyor of ideas. As such, the book has a power which belies its physical appearance today. Books are the carriers of civilisation; they have a long, complex and sometimes turbulent history, formed in part by their power to record moments in time, to tell stories and to share information. They have, and can still, act as social disrupters; agents of social change. Take, for example, Tyndale's biblical texts and Lady Chatterley's Lover.
Our distinguished panel of speakers includes Fellow of the British Academy Brian Cummings of the University of York, Jo Glanville, Director of English PEN and Clémentine Beauvais of the University of York. Join them as they explore the role of books throughout history and today. Find out why the story of the book is as intriguing as many of the stories that books tell.
A Friends of the Library and Archives Event

The University of York Library and Archives are so much more than study resources, learning spaces, archives and special collections. They are a nucleus for ideas – a physical and digital space for students, staff and researchers from York and beyond to be inspired and explore innovative ideas and world-class research. The contribution of our Friends enables digital innovations – which open up our materials to worldwide audiences – and the purchase of unique items and collections that we could not otherwise afford. Find Out More.
About the speakers
Dr Clémentine Beauvais is a Lecturer in English in Education with the University of York's Department of Education. Her research straddles the philosophy and cultural/ literary studies of childhood and education. She is particularly interested in theorisations of time and power in discourses about childhood, and has an ongoing interest in politically committed children's literature. Prior to joining York in January 2016, she held a Junior Research Fellowship in Education at Homerton College, Cambridge (UK), from 2013 to 2015. She holds a BA, MPhil and PhD in Education from Cambridge, having arrived in the UK in 2006 from her native country of France. She has published on varied topics including the Mozart Effect, Roald Dahl's Matilda, the 'pushy parent' label, Simone de Beauvoir... and the motif of the moon in Tintin. Find out more about her research and creative writing at clementinebeauvais.com/eng
Brian Cummings is an Anniversary Professor in the University of York's Department of English and Related Literature and a Fellow of the British Academy. Before moving to York in 2012, he was Professor of English at the University of Sussex, where he co-founded the Centre for Early Modern Studies in 2004. In Spring 2014 he was Distinguished Visiting Scholar at the University of Toronto, based at the Centre for Reformation and Renaissance Studies. He has also held Visiting Fellowships in Los Angeles, Munich, and Oxford, and he was previously Fellow of Trinity College, Cambridge.
Among a number of academic honours he has given the Shakespeare Birthday Lecture in Washington D.C. in 2014, the Clarendon Lectures in Oxford in 2012-13, and the British Academy Shakespeare Lecture in 2012. From 2009-2012 he held a Leverhulme Trust Major Research Fellowship, and in 2007 he was a British Academy Exchange Fellow. He is a Fellow of the Society of Antiquaries, one of the oldest learned societies in the world.
He is known for his research in a number of fields, including Shakespeare and Renaissance literature; Erasmus, humanism and the history of philosophy; religion and secularity; the history of the book; the Bible and the Book of Common Prayer; poetry and poetics (including modern poetry and literary theory).
Jo Glanville is director of the charity English PEN, the founding centre of a global literary network which works to defend freedom of expression and celebrate literature. She was an award-winning editor of Index on Censorship and is a former BBC current affairs producer. She is the editor of Qissat (Telegram), an anthology of short stories by Palestinian writers. She writes for the media as a commentator on culture and freedom of expression, including the Guardian, the Daily Telegraph, the TLS and the London Review of Books.
Geoffrey Robertson QC is founder and joint head of Doughty Street Chambers.
He has had a distinguished career as a trial and appellate counsel, an international judge, and author of leading textbooks. He has argued many landmark cases in media, constitutional and criminal law, in the European Court of Justice; the European Court of Human Rights; the Supreme Court (House of Lords and Privy Council); the UN War Crimes courts; the World Bank's International Centre for Settlement of Investment Disputes (ICSID) and in the highest courts of many commonwealth countries.
Geoffrey has, as a jury advocate, appeared in many criminal trials at the Old Bailey and libel trials in the High Court. He has appeared in several hundred reported cases in the Court of Appeal (both civil and criminal divisions) and in judicial reviews in the High Court, and in subsequent appeals. He has a large advisory practice, for clients including governments, media corporations, NGO's and local councils.
Philip Gwyn Jones (Chair) is Publisher-at Large at Scribe Publications. He is also a Creative Writing Fellow at Oxford Brookes University, a Trustee of the Royal Literary Fund, and a Trustee of English PEN.
Tickets