Thinking: Destination Unknown…

Leo Caves and Ana Teixeira de Melo/span>
Event details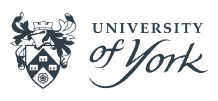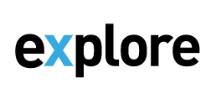 Your mission, should you choose to accept it, is not just to think outside the box, but outside this world. ComplexCity is a colony in space designed to become an alternative home for humans after the breakdown of the Earth's ecosystem. The best of the best were sent to space to build the foundations of a world designed for the full flourishing of humanity. A Governing Council was created with experts from different domains.
Nevertheless, 50 years after the first settlers arrived it faces many of the problems that threatened humans living on Earth. There is still time for a positive change but new modes of thinking are required. Are you up to the challenge? Would you like to become part of a new generation of counsellors undergoing training to become Complex Thinkers?
If so, why not join one of our out-of-this-world training sessions led by Leo Caves of the University of York and Ana Teixeira de Melo of the Centre for Social Studies, University of Coimbra. Prepare to open your mind as you learn how complex thinking can change the way we look at the world and act in it. Whether you are trying to make sense of the world of work or your everyday life back on Earth, you'll learn strategies for coping with complexity and managing change.
So, can you accept the unknown? Join our simulation sessions as you attempt to govern ComplexCity using some of the tools of complex thinking and find out…
Suitable for anyone aged 16+. Tea and coffee will be provided.
About the speakers
Der Leo Caves is a Research Associate with the York Cross-disciplinary Centre for Systems Analysis (YCCSA). Previously a Senior Lecturer in the Department of Biology, University of York, he is founder member of YCCSA. He holds a DPhil in Computational Biophysics and has interests in applying the concepts and knowledge of complex biological systems towards a better understanding of our capacity to manage our complex world of coupled socioeconomic, ecological and technical systems. He is interested in approaching biology from a systemic perspective and systems from a biological perspective. Find out more here.

Dr Ana Teixeira de Melo is a researcher at the Centre for Social Studies, University of Coimbra, Portugal and a Visiting Research Fellow at the University of York. She holds a PhD in clinical Psychology and has developed basic and applied research with a focus on families. She adopts a complex systems perspective to investigate families and love and their role in human flourishing and well-being. Together with Leo Caves, Ana is developing frameworks to understand change in complex systems and complex ways of thinking about the 'real-world' that may guide positive actions and lead to change towards positive outcomes, in multiple types of systems, in particular social human systems. She is an Associate of the York Centre for Cross-disciplinary Systems Analysis (YCCSA) and a visiting Research Fellow at the Department of Health Sciences at the University of York. Find out more here.
Tickets