Tomorrow's Leaders: Imagining our future
Event details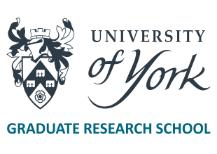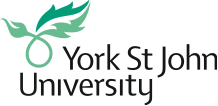 Join us and help celebrate the imagination of our most talented young people.
Students on the University of York's flagship Laidlaw scholarship programme for tomorrow's leaders will present their ideas for tackling global challenges and shaping the future of health, education and the arts. Based on the results of their research projects carried out last summer, the 10 undergraduates will have just three minutes to summarise their work succinctly and with maximum impact.
This event includes the ResearchBites exhibition, showcasing cutting edge postgraduate research from the Universities of York and York St John in an interactive and fun way, as well as the final round of the North Yorkshire Coast Higher Education Collaboration's Give me Five competition. The aim of the competition is to develop schoolchildren's research and presentation skills and to enhance their understanding of research in a university environment.
This event is suitable for all ages.
The Laidlaw Undergraduate Research and Leadership Scholarship
The Laidlaw Scholarship equips self-motivated and ambitious undergraduate students with the knowledge, skills and experience to become leaders in their chosen fields. It combines the opportunity for students to undertake a unique research project and an innovative and accredited leadership development programme. Find out more here.
The North Yorkshire Coast Higher Education Collaboration

The North Yorkshire Coast Higher Education Collaboration (NYCHEC) is a partnership between the University of Hull Scarborough Campus, York St John and the University of York. It aims to widen access to higher education through high quality, hands-on, collaborative outreach for pupils in Years 7 to 11.
Tickets