A New Map of Wonders: A journey in search of modern marvels
Event details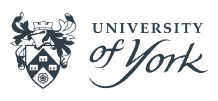 With the curiosity and enthusiasm of a great explorer, Caspar celebrates and explains the wonder of light and the origins of the universe, the myriad marvels of the human body and the natural world - and reveals the wonders to come: the technologies that will transform human experience and change what we will find wonderful.
Based on his book A New Map of Wonders, and drawing on philosophy and natural history, art and religion, neuroscience and nanotechnology, Caspar will celebrate life and encourage you to see the world anew.
About the speaker
Caspar Henderson is a writer and journalist. His work has appeared in the Financial Times, the Guardian, the Independent, New Scientist, the New York Review of Books, and other publications.
From 2002 to 2005 he was a Senior Editor at OpenDemocracy. He received the Roger Deakin Award from the Society of Authors in 2009 and the Royal Society of Literature Jerwood Award in 2010. He is the author of The Book of Barely Imagined Beings, a bestiary for the 21st Century, which was shortlisted for the 2013 Royal Society Winton Prize for Science Books. His latest book is A New Map of Wonders: A Journey in Search of Modern Marvels (Granta).
Tickets