Question Time: A journey round Britain's quizzes

Mark Mason/span>
Event details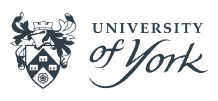 Which major UK retailer has the same name as Odysseus's dog in Greek mythology?
In the original version of the Band Aid hit 'Do They Know It's Christmas?', who sang the opening line?
Which is the only US state whose name can be typed on a single row of a QWERTY keyboard?
Travel writer and quiz fan Mark Mason decided to combine two of his greatest loves by setting off on a tour of Britain's quizzes. From a pub quiz in Edinburgh to a charity quiz in Hampshire, from a corporate quiz in Birmingham to a journalists' quiz in Parliament, he finds answers aplenty while asking some questions of his own.
So, just what is it that attracts us to these tests of our knowledge? What are the ingredients of the perfect quiz question? And which is the only English city whose official name begins with H? Join Mark, author of Question Time: A Journey Round Britain's Quizzes, and find out.
About the speaker
Mark Mason is a lover of trivia, the 'little facts that slip down the back of life's sofa'. Before becoming a writer, he sold Christmas cards in Harrods, played guitar in a blues band, and made radio programmes for the BBC. As well as Question Time: A Journey Round Britain's Quizzes (Orion), his other books include The Importance of Being Trivial, Walk the Lines, Move Along, Please and Mail Obsession.
Tickets