Imagine If…
Event details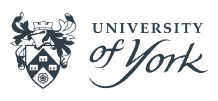 Imagine if Tim Berners-Lee had never considered a world where information could be freely accessed via a web, or Emmeline Pankhurst had not spoken out. Meet inspiring University of York PhD students and hear how their imagination is leading to life-changing research. At an event hosted by the former Director General of the BBC Greg Dyke, they have just three minutes each to explain how their ideas can lead to positive changes.
Join us for the final of York's Three Minute Thesis competition, find out about ground-breaking research taking place here in York and imagine if…
Our prestigious judging panel includes:
Ama de Graft Aikins, Dean of International Programmes and Professor of Social Psychology, University of Ghana
Saffron Townsend, Senior Policy Manager - Public Engagement with Research, UK Research and Innovation (UKRI)
Philip Carpenter, Advisor and Board/Council Member in Publishing and Higher Education
Jet Sanders, 2017 3MT winner, Department of Psychology, University of York
Tom Stoneham, Dean of the York Graduate Research School, University of York
Karen Clegg, Director of the Research Excellence Training Team, University of York (Chair)
3MT®
3MT® competitions challenge participants to explain their research effectively and concisely to a non-specialist audience in three minutes, helping to develop their presentation and research communication skills. Communicating to different audiences helps demonstrate the contribution that research makes to wider society and the economy. The University of York 3MT® is a chance for our research students to engage and enthuse a range of learners about their research.
Tickets