Life, Death and Transcendence: Schubert's string quintet

Rev Canon Chris Collingwood and York Chamber Music Festival/span>
Event details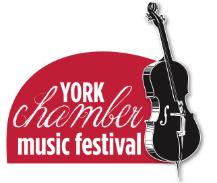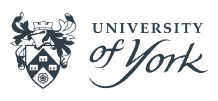 Only a few weeks before his death in November 1828, aged just 31 and dying it would seem from syphilis - and probably from the treatment, which involved ingesting mercury - Franz Schubert composed his String Quintet in C Major. It is a long, achingly beautiful piece. How come?
How, in this difficult and painful situation, did Schubert commit to paper a score of such transcendental beauty? What is it that enables the dots on the pages of the score to move us to the core 200 years later? Is music 'out of time'? Is God most wholly present in the lives of those who suffer? What was the well-spring of Schubert's imagination that he dreamed up this music and caused it to be written down?
Join the Rev Canon Chris Collingwood, Canon Chancellor of York Minster, as he reflects on these questions; and not just concerning Schubert's late works, but for music generally that seems to be able to transcend space and time like no other art form.
Chris' talk is followed by a performance of Schubert's String Quintet by the internationally renowned Festival Artists of York Chamber Music Festival.
The event is suitable for all ages, including schools. Free programme notes will be provided. Soft drinks will be available after the performance.
Want to hear more from York Chamber Music Festival? Why not stay for Chamber Music Masterpieces?
About the speaker/performers
Rev Canon Dr Chris Collingwood is Canon Chancellor of York Minster. Chris joined the Minster from Gloucester Diocese in 2013 and has extensive teaching experience. He leads the Minster's work of theological reflection, enabling the Minster to communicate the gospel among the many thousands, of all ages, who visit from around the globe.
Sarah-Jane Bradley (viola)is a leading violist with an international reputation. She has played as soloist with most of the UK's leading orchestras and has recorded acclaimed CDs of viola music. She was a member of the Leopold String Trio and the Sorrel String Quartet. She is co-Artistic Director of the Sound Collective and has pioneered innovative chamber music programmes at festivals throughout the UK.
Pierre Doumenge (cello) has appeared at many international festivals (Aldeburgh, Bucharest, La Hague, Bergstaden, IMS Prussia Cove, Singapore, Hong Kong, Boston) and recorded for Dutton, Meridian and Hyperion labels to great critical acclaim. He appears regularly as guest principal cello with many UK orchestras. Pierre is a teaching professor at Guildhall School of Music and Drama.
Sara Trickey (violin) is a multiple prize-winning violinist and chamber musician. She has been a regular participant at the International Musicians' Seminar at Prussia Cove and is the violinist of the Odysseus Piano Trio. She performs regularly with the pianist Daniel Tong and recorded Schubert's Sonatinas for the Champs Hill label with him. She has also recorded all the violin sonatas by Willian Mathias for Naxos(with the pianist Iwan Llewelyn-Jones). She has appeared several times at the Presteigne Festival. In the 2013 festival she premiered David Matthew's concerto for viola and violin (written for her). David Matthews also wrote for her his violin and piano piece, Adonis.
Martyn Jackson (violin) was described by the legendary violinist Ida Haendel as "one of the most exceptionally gifted violinists I have ever encountered." Martyn made his recital debut at the Southbank Centre's Purcell Room, as part of the Philharmonia Orchestra Martin Musical Scholarship Fund Prize Winners' Recital Scheme. He was also invited to perform with principal players from the Berlin Philharmonic Orchestra in Milan and Rome. As an orchestral musician, Martyn has frequently served as Assistant Concertmaster of the London Symphony Orchestra, Philharmonia Orchestra and BBC Scottish Symphony Orchestra.
Tim Lowe (cello) works as a soloist and chamber musician throughout Europe. His recent recital at Wigmore Hall (with Andrew Brownell) was described as, "…compelling in every respect: virtuosic and yielding by turns – a true example of outstanding musicianship." Tim is Guest Principal cello of the English Chamber Orchestra and has been Guest principal cello of several of the UK's leading orchestras. He is a teaching professor at Guildhall School of Music and Drama. He is the Artistic Director of York Chamber Music Festival.
York Chamber Music Festival
Find out more about York Chamber Music Festival here.
Tickets