Immigrants: An English controversy, 1250-1500

Mark Ormrod/span>
Event details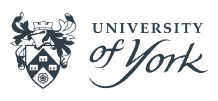 Controversies about immigration to the British Isles are not new: they have been part of our political discourse since the Middle Ages. Mark Ormrod of the University of York looks at a key period in the development of English immigration policy, during the era of the Hundred Years War, the Black Death and the Wars of the Roses.
Mark will consider how public attitudes and official positions were affected by major changes in politics, economic life and 'national' culture. In such a context, the medieval issues begin to look remarkably similar to some of the issues at the heart of debates about immigration and identity in the 21st-century United Kingdom.
Annual Aylmer Lecture
About the speaker
Mark Ormrod is Emeritus Professor of History at the University of York. He is the author of numerous works on the politics and political culture of later medieval England, and is the Principal Investigator of the major project 'England's Immigrants, 1330-1550'. Learn more at englandsimmigrants.com.
Annual Aylmer Lecture
The Annual Aylmer Lecture is a highlight of the University of York's Department of History's annual programme of events. It honours Professor Gerald Aylmer (1926-2000), the University's founding professor of history. A distinguished historian of 17th-century England and a respected teacher, Aylmer led the department from its inception in 1963 until he left to become Master of St Peter's College, Oxford in 1978.
Tickets