A Revolution of Feeling

Rachel Hewitt/span>
Event details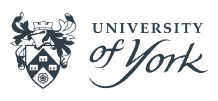 Author Rachel Hewitt provides a vivid and absorbing account of the dramatic end of the Enlightenment. Join her to learn about the beginning of an emotional landscape preoccupied by guilt, sin, failure, resignation and repression, and the origins of our contemporary approach to feeling and desire.
In the 1790s, Britain underwent what the politician Edmund Burke called 'the most important of all revolutions...a revolution in sentiments'. Inspired by the bold beginnings of the French Revolution, British radicals dreamt of founding new political worlds. The Enlightenment's wildest hopes crested in the utopian projects of optimists such as the young poet Samuel Taylor Coleridge, the philosophers William Godwin and Mary Wollstonecraft, the physician Thomas Beddoes and the first photographer Thomas Wedgwood - who all sought to reform sex, education, commerce, politics and medicine by revolutionising attitudes to emotions and desires.
But by the middle of the decade, the wind had changed. As the French Revolution descended into bloody Terror and the British government quashed radical political activities, feverish optimism turned into bleak disappointment.
Drawing on her book A Revolution of Feeling, Rachel will explain the human cost of political change, of men and women consigned to the 'wrong side of history'. Find out how, although their revolutionary proposals collapsed, that failure resulted in its own cultural revolution - a revolution of feeling - the aftershocks of which are felt to the present day.
About the speaker
Rachel Hewitt is the author of A Revolution of Feeling: The Decade that Forged the Modern Mind (2017) and Map of a Nation: A Biography of the Ordnance Survey (2010), which won the Royal Society of Literature Jerwood Award for Non-Fiction, awarded to authors engaged on their first major commissioned works of non-fiction, and was shortlisted for the Galaxy Popular Non-Fiction Book of the Year. She has a doctorate in English Literature and has worked at the Universities of Oxford, Glamorgan, and London (Queen Mary). She writes for various publications, including the Guardian, New Statesman and TLS.
Tickets