London's Triumph: Merchant Adventurers and the Tudor City

Stephen Alford/span>
Event details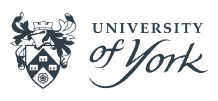 The discoveries of the New World and direct sea routes to Asia fundamentally changed life in 16th-century Europe. To start with England was hardly involved and London remained a gloomy, introverted medieval city. But as the century progressed something extraordinary happened.
Historian Stephen Alford explains how, in a sudden explosion of energy, English ships were suddenly found all over the world - trading with Russia and the Levant, exploring Virginia and the Arctic, and fanning out across the Indian Ocean.
Stephen discusses how a network of merchants, visionaries, crooks and sailors changed London forever. Based on his book, London's Triumph, he introduces the people who made this possible - the families, guild members and money-men who were willing to risk huge sums and sometimes their own lives in pursuit of the rare, exotic and desirable. Their ambitions fuelled a new view of the world, initiating a long era of trade and empire, the consequences of which we still live with today.
About the speaker
Stephen Alford is the author of London's Triumph: Merchant Adventurers and the Tudor City (Allen Lane) and the highly acclaimed The Watchers: A Secret History of the Reign of Elizabeth. A Fellow of the Royal Historical Society, he taught for 15 years at Cambridge University, where he was a Senior Lecturer in the Faculty of History and a Fellow of King's College. He is now Professor of Early Modern British History at the University of Leeds.
Tickets