Skip to Content
Accessibility statement
Imagining the Impossible: From Woman in Service to Servicewoman

Wendy Taylor/span>
Event details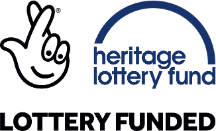 Discover the story of Thomina Pearson who left a life of domestic service to join the WAACS, during the Great War. Formed in 1917, the Women's Army Auxiliary Corps played an important role in the First World War, and for women like Thomina, serving in the corps changed their lives in ways they would never have imagined.
Researched and presented by Thomina's granddaughter, education consultant Wendy Taylor, this talk takes place at the York Army Museum and includes an opportunity to view the museum's new First World War exhibition.
Suitable for ages 14+.
Tickets
You may also like...

This event is part of the A Date with History festival theme. Also in this theme:
Festival tweets