The Afterlives of Medieval Kings

Katherine Lewis, Mark Ormrod and Sarah Rees Jones/span>
Event details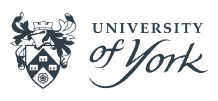 Edward III and Henry V were the two great hero kings of later medieval England, lauded in their own and subsequent generations both for their victories in the Hundred Years War and for their domestic policies of public order and political conciliation. But whereas Henry V's reputation – aided very much by Shakespeare – went from strength to strength between the 16th and the 20th centuries, Edward III's was much more varied, as writers criticised his lack of public responsibility and the moral laxity of is court.
Richard III was re-cast by his Tudor successors as a tyrant and a murderer in an infamous 're-writing' of history that held sway until the 19th century. After a century and more of re-consideration, the rediscovery of Richard's remains in Leicester in 2012 prompted major public interest in the achievements of this controversial figure.
This event will consider the role of posthumous myth-making in the afterlives of all three of these medieval kings, and expose the challenges that historians face in researching and assessing the achievements of medieval rulers.
About the speakers
Dr Katherine Lewis is a Senior Lecturer in History at the University of Huddersfield and a Fellow of the Royal Historical Society. She works on later medieval English history, especially gender and religious history. She has published on female saints, and appeared on BBC Radio 4's In Our Time speaking about the 15th century English mystic Margery Kempe. She also appeared on BBC 2s The Supersizers Eat... Medieval talking to Sue Perkins about the lives of medieval women. She is the author of Kingship and Masculinity in Late Medieval England (2013) which presents a comparative analysis of father and son kings Henry V and Henry VI.
Mark Ormrod is an Emeritus Professor in the Department of History at the University of York. He is a Fellow of the Royal Historical Society and of the Society of Antiquaries. His biography of Edward III was published in the Yale University Press English Monarchs series in 2011. He has written extensively on the politics and political culture of the later Middle Ages, and is currently completing a major study of immigration to England in the 14th and 15th centuries.
Sarah Rees Jones is a Professor of Medieval History and Director of the Centre for Medieval Studies at the University of York. A Fellow of the Royal Historical Society and of the Society of Antiquaries, she works on medieval urban history, with special interests in the history of citizenship and town planning. She is the author of York, the Making of a City, 1068-1350 (2013), and compiled the major resource, Richard III: Rumour & Reality (http://richardiii-ipup.org.uk), at the time of the controversy over the re-interment of Richard III.
Tickets